14 Feb

ROOST to host second annual Adirondack Destination Marketing Summit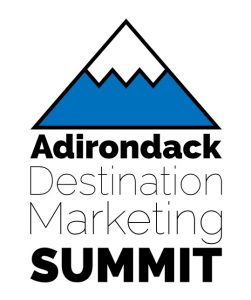 adirondacks, usa — The Regional Office of Sustainable Tourism (ROOST) invites all businesses, organizations and interested individuals to attend the second annual Adirondack Destination Marketing Summit at the Conference Center at Lake Placid from 8 a.m. to 4 p.m. on March 14, 2017.
The daylong marketing event will consist of sessions led by industry experts on various disciplines of marketing including understanding changing customer demographics, personalizing the traveler experience, using photo and video on social media platforms, finding opportunities to collaborate and analyzing tourism trends.  
The summit will feature a lunchtime keynote presentation by Sheila Scarborough, a writer and speaker specializing in tourism, travel and social media. She is co-founder of Tourism Currents, which offers online and in-person social media training for tourism and hospitality. Her summit keynote will address how individual promotional efforts can affect the power of a destination's strong online presence in 2017.  
Other sessions will be led by some of the marketing experts at Adworkshop, The Wild Center, Great Range Communications, Trampoline Design and ROOST. The day will wrap up with a chance to ask questions in a moderated panel discussion.
"We're excited to again offer this day of marketing insight to support the success of our marketing partners throughout the region," said James McKenna, president of ROOST. "As we learned at our inaugural event, attendees will surely benefit from the high-caliber day we have planned, whether they are just delving into marketing or have years of experience." 
"One thing I remember about last year's marketing conference is coming away with a much better sense of being part of a broader region," said Dee Carroll, owner of Westport Marina. "We can do a better job of attracting visitors if we work together and give people choices. And the energy and enthusiasm of the presenters helped to re-energize us! Looking forward to this year's conference!"
The summit will feature an exhibitor space for design and marketing professionals who work in the Adirondacks. This is being offered as another resource for the region's organizations and businesses that are looking for marketing assistance. Attendees will have time in the morning, between sessions and during lunch to speak with exhibitors.
ROOST is currently accepting exhibitor registrations; the cost is $25 per person and includes a draped, 6-foot table, two chairs, lunch and access to all summit sessions. Interested exhibitors should contact Glenn Pareira at glenn@roostadk.com or call  518-874-0255.
The Adirondack Destination Marketing Summit costs $20 per person in advance and $25 at the door for all workshops plus lunch. 
The 2017 Adirondack Destination Marketing Summit is sponsored by Adworkshop, Great Range Communications and The Wild Center. For more information, the agenda, speaker bios and to register, visit roostadk.com/adms.
###