The Adirondacks are for Everyone
The Regional Office of Sustainable Tourism (ROOST) is committed to fostering an environment of inclusion, diversity, openness, and respect for the many differences that enrich our regions, including race, ethnicity, religion, gender, age, socioeconomic status, national origin, language, sexual orientation, body type, and disability. This effort is essential to our organization and the Adirondack communities we serve. 
Free Window Signs
To help carry the message that the Adirondacks are for everyone, we are providing Adirondack businesses and establishments with FREE "All Are Welcome Here" window clings to display year-round.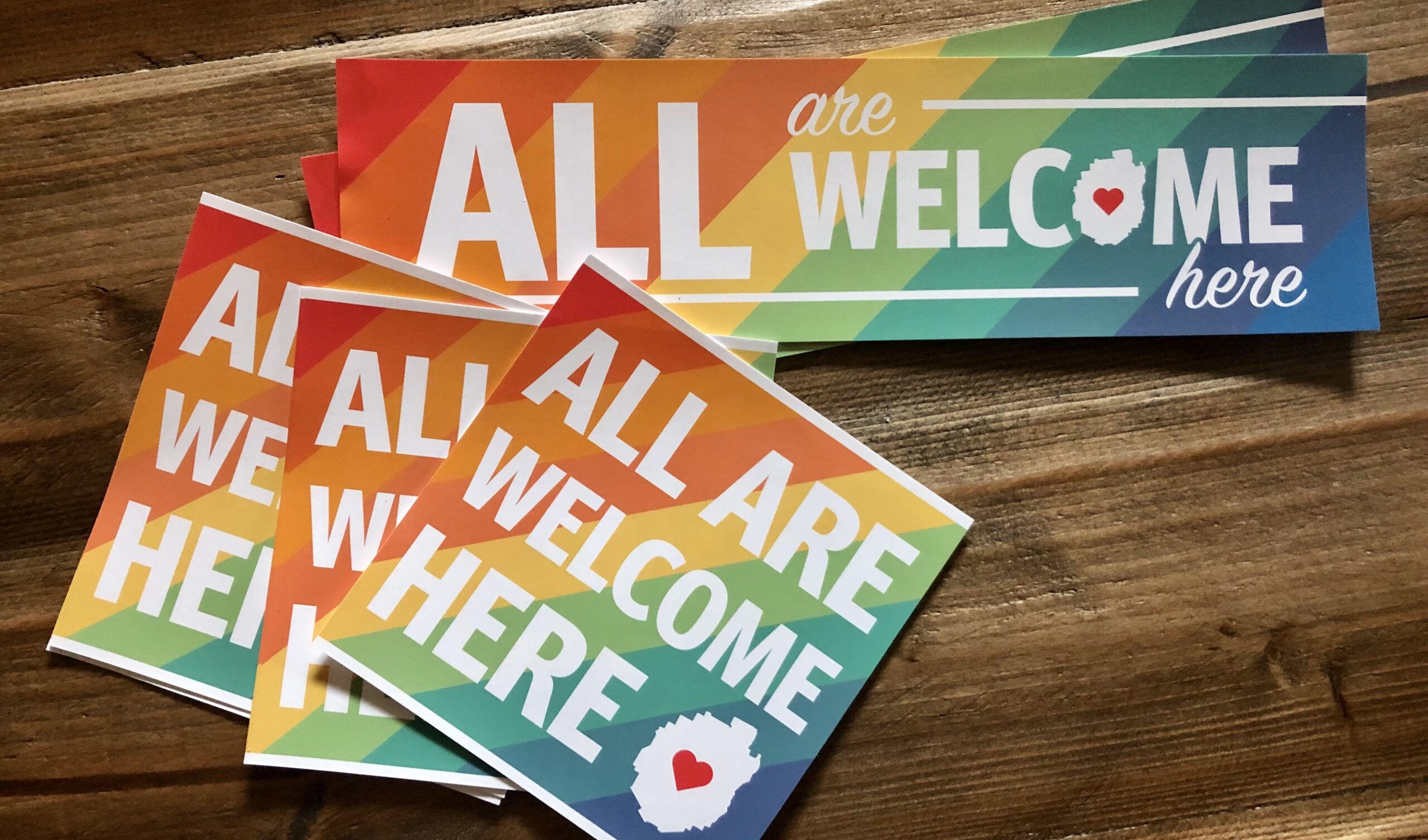 The window clings hold firmly to any glass surface without using adhesive and come in two sizes (5″ x 5″ and 11″ x 3″). To request your free "All Are Welcome Here" window cling, please contact your regional ROOST representative or email us at info@roostadk.com to arrange for pick up or delivery.
Once you have your window dressed up with the new sign, get social and share photos of it using the hashtag #LoveIsLoveADK for a chance to be featured on one of our social media channels, and to help amplify the important message that everyone is truly welcome here in the Adirondacks.