05 Mar

ROOST TO HOST ADIRONDACK DESTINATION MARKETING SUMMIT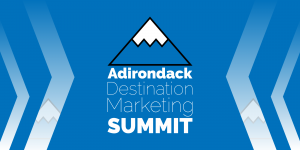 ROOST TO HOST ADIRONDACK DESTINATION MARKETING SUMMIT 
adirondacks
, usa — Business owners, organization professionals and individuals from around the 
Adirondacks
 will gather later this month to learn more about the latest 
marketing
 techniques.
On Wednesday, March 14, the Regional Office of Sustainable Tourism (ROOST) will host the third Adirondack Destination Marketing Summit at the Conference Center at Lake Placid from 8 a.m. to 3:30 p.m.
The daylong event will consist of workshop sessions led by ROOST, Adworkshop, GreatRange and other area industry experts. This year's theme is "Tell Your Story." 
Joe Conto, associate professor of business and hospitality at Paul Smith's College, will lead off the day with a session called "The importance of knowing your story," exploring why storytelling is a powerful marketing tool. ROOST's director of marketing Michelle Clement will speak on the importance of creatively telling your story.
"Storytelling is one of the most powerful ways for businesses to connect with their customers," Clement said. "By crafting authentic and inspirational stories, your audience will not only learn about your brand, but form an emotional connection that will lead to loyal customers and ultimately higher revenues."
Jasen Lawrence, ROOST's director of digital strategy will lead a session focusing on the customer experience.
"By using available data, business owners and marketers can gauge overall customer satisfaction with their product and better understand what their customers are looking for," Lawrence said. 
Other sessions will focus on expanding into new markets, choosing the social media platform that is right for you and how to best reach your paid audience. The day will round up with a chance to ask questions in a moderated panel discussion with all presenters.
The summit costs $20 per person for all workshops plus a continental breakfast and lunch. For more information, agenda and to register, visit roostadk.com/adms.
Click here to be an exhibitor.
###