04 Jun

Part of a Perfect Day – Local Business Takes Advantage of Lake Placid Branding

A new business in Lake Placid has launched their new website! 

Top of the Park

 offers "Spirits with a view" on Main Street, and their food and drink (and views) look fantastic!

The site was designed as part of ROOST'S 'Small Business Website Assistance' program, offering a solution to small businesses looking for simple websites.

Check this out: If you look at the bottom of each page on their new website, you'll see the Lake Placid brand prominently displayed.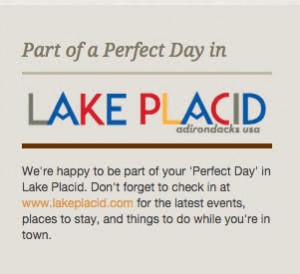 The experience that Top of the Park offers is Part of Perfect Day in Lake Placid, adirondacks usa.
A reminder to Lake Placid Businesses that the Lake Placid branding materials are available FREE of charge.