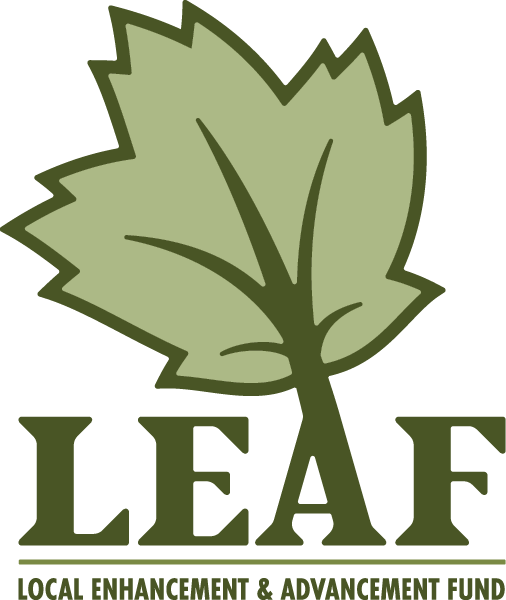 07 Nov
Local Enhancement and Advancement Fund Awards Fourth Round of Grant Funding
The Town of North Elba is awarding more than $600,000 to several local organizations through its North Elba Local Enhancement and Advancement Fund (LEAF).
Projects that will receive LEAF funding were submitted by the following organizations: Adirondack Film Society, Adirondack Rail Trail Association, Adirondack Sports Council, Essex County Industrial Development Agency, Homestead Development Corp., John Brown Lives!, LPSA, Inc., Paul Smith's College Adirondack Watershed Institute, Saranac Lake Civic Center, Inc., and the Town of North Elba.
LEAF grants are available to nonprofits, local governments and public sector organizations within the Town of North Elba. This is the fourth round of grants made available to local organizations since the program's inception in 2020.
Criteria used to consider an organization's funding request includes background information about the organization, plans for the proposed project or equipment purchase, budget, and how the proposed project will benefit local communities, residents and visitors to the area. The 10-person LEAF committee, representing businesses and local organizations thoroughly reviews each grant submission and presents its recommendations to the Town of North Elba Board of Directors for final approval.
According to Derek Doty, supervisor of the Town of North Elba, "The projects supported through the LEAF grants have made such positive contributions to our communities, benefiting our residents along with those who visit," he commented.
Local Enhancement and Advancement Funds are derived from a dedicated 2% Essex County occupancy tax, implemented by the Essex County Board of Supervisors in 2020. The occupancy tax is collected when people stay at a resort, hotel, motel, bed and breakfast or short-term rental property within Essex County.
According to Mary Jane Lawrence, chief operating officer at the Regional Office of Sustainable Tourism (ROOST), "The projects supported are enhancing resident and visitor experiences within the communities. The goal is to ensure our communities thrive; a healthy community is a sustainable community and a great place to come visit" 
The Regional Office of Sustainable Tourism is the destination marketing and management organization for Hamilton and Essex counties, along with the communities of Tupper Lake and Saranac Lake, all located within the Adirondacks in New York state.

| | |
| --- | --- |
| Adirondack Film Society | $20,000.00 |
| Adirondack Rail Trail Association | $25,000.00 |
| Adirondack Sports Council | $22,350.00 |
| Essex County Industrial Development Agency | $264,000.00 |
| Homestead Development Corp. | $124,975.00 |
| John Brown Lives! | $11,500.00 |
| LPHSA, Inc. | $16,000.00 |
| Paul Smith's College Adirondack Watershed Institute | $25,000.00 |
| Saranac Lake Civic Center Inc. | $50,000.00 |
| Town of North Elba | $48,000.00 |
Contact:
Jane Hooper, communications manager
Regional Office Of Sustainable Tourism
518.621.3662 | jane@roostadk.com