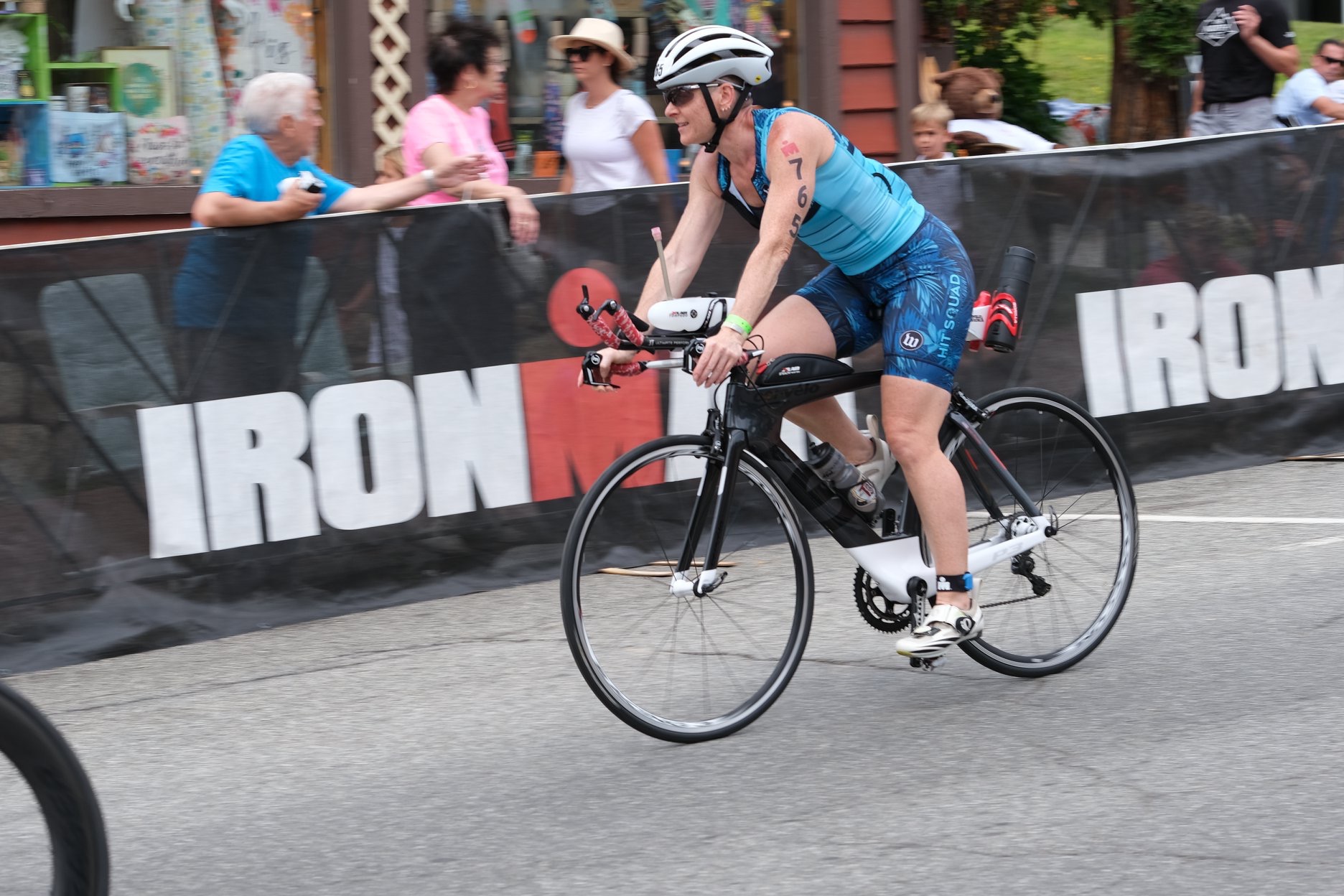 06 Jul

Ironman Lake Placid Community Liaison Offers Information and Assistance During Training and Event

Road closures and traffic delays expected on July 23

The 24th Ironman Lake Placid will take place on Sunday, July 23. Ironman Lake Placid has established a community liaison, based on the importance and success of last year's position, to assist businesses and community members with issues related to pre-event training, along with addressing specific race-day issues. 

The community liaison is the primary point of contact regarding road closures, traffic delays, and any other inquiries or concerns. This position is expected to work closely with race officials and other local agencies to quickly mitigate any issues that arise.

Recognizing the potential temporary disruptions caused by hosting a large-scale event like Ironman Lake Placid, a task force was established after the 2021 event to uncover and address community concerns, improve safety and logistics, and establish ways to communicate more effectively with community members and participants. One important outcome was the establishment of the community liaison position to assist with addressing business, community, organizer, volunteer and participant concerns ahead of the race, along with mitigating specific race-day challenges.

According to Race Director Greg Borzilleri, the Ironman Lake Placid community liaison will work closely with the local community to ensure coordination, provide timely information, and address any issues or challenges that may arise. "The liaison has a great deal of experience with the race and provides a unique understanding of the Ironman event and its impact on the community," commented Borzilleri. "As a result they will be able to provide quick resolution to any questions or concerns that may present."

Residents and community members are encouraged to reach out to Ironman community liaison for assistance before and during the race via email at imlakeplacidcommunity@ironman.com or by phone at 813-738-9270. 

The public should expect road closures and associated traffic delays beginning at 6:25 a.m. that day.

Traffic pattern changes and delays will impact Lake Placid and surrounding communities as some regional routes, and specific lanes along certain routes, are closed to automobile traffic. New York State Police traffic control, in collaboration with Ironman officials, remind those throughout the region about the local road closure schedule:
Route 73 will experience south/eastbound road closures from Lake Placid to Keene, beginning at 5:00 am and concluding at 4:00 pm.
Route 86 southbound to Lake Placid from Wilmington will be closed 7 a.m. until 6:30 p.m.
Bobrun Lane (Mt. Van Hoevenberg) will be closed in both directions from 7 a.m. – 3 p.m.
Route 86 westbound from Jay to Wilmington will be closed 7 a.m. – 6 p.m.
Route 9N northbound from Keene to Jay will be closed 6 a.m. – 5 p.m.
Haselton Road will be closed in both directions from Bilhuber Road to the Black Brook town line from 8 a.m. – 5 p.m.
Haselton Road, from Route 86 to Bilhuber Road, will be open for 2-way traffic in the northbound lane.
Wilmington residents are requested to travel south only on Haselton Road between route 86 and Bilhuber Road to get in and out from 8 a.m. – 5 p.m.
Traveling from Lake Placid to Keene is prohibited from 5 a.m. – 4 p.m.
Ironman Community Hotline
Contact the Ironman Lake Placid Community Liaison at imlakeplacidcommunity@ironman.com or 813-738-9270 for additional information about the event, to answer questions or for assistance before — or during — the race.
Contact:
Jane Hooper, communications manager
Regional Office of Sustainable Tourism
518-621-3662  518-578-6328 (cell)
jane@roostadk.com