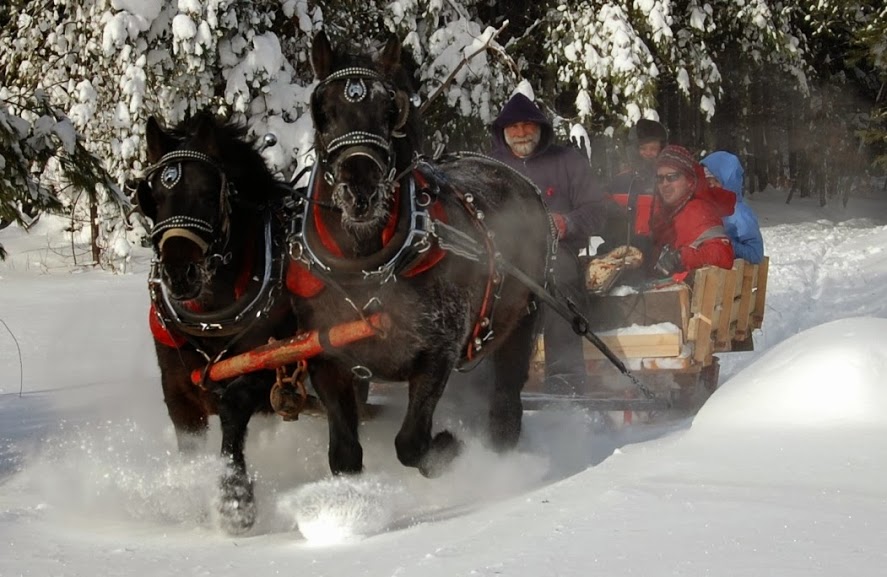 19 Mar

In Like a Lion – March Marketing Update

March came in like a lion…but so did we! The extended winter has been great for snowmobiling, ice climbing, and skiing across the Park. We had great success this month with our Adirondacks, USA E-blasts, with recent additions to our mailing list putting us over 100,000 subscribers! We even saw one of our blogs on adirondackexeperience.com explode in popularity, bringing thousands of visitors to that site.

As we ramp up for the summer season, there's no better time to take a minute to revamp your business listing on one of our sites, or if you don't have one, to get one.  All of our summer visitors are planning their vacations, don't let your business slip through the cracks!  You can find a full description on our Marketing Opportunities page.
IMPORTANT DATES
Ongoing – We're still offering photo listings for Hamilton County Businesses on Adirondackexperience.com for $25. If you don't already have a listing, GET ONE! For $25, it really is impossible to go wrong.
May 1st – Is the start of the spring/summer season on saranaclake.com and lakeplacid.com. You can reserve your summer space on those sites. SUMMER HEADER LISTINGS ARE ALSO AVAILABLE – these are limited and available on a first-come-first-served basis, so contact glenn@roostadk.com or 518-874-0255 to reserve your summer listings now.
May 1st – Is also the renewal date for businesses in the Lake Champlain Region who want a year listing on lakechamplainregion.com. These are $50 for the year. Contact suzanne@roostadk.com or 597-4649 today to renew and update your listing.
NEW Additions
Hohmeyer's Sleigh Rides – After a year off, Hohmeyer's Lodge once again offered Sleigh Rides this winter. They kicked off the new service with a listing on our horseback/sleigh rides page under 'Family Fun' on lakeplacid.com.
River View Cafe – High Falls Gorge debuted their River View Cafe with a Dining Listing this winter. Serving up delicious burgers, beer, and a Sunday brunch!
TF Finnigan – We were happy to have the opportunity to promote one of the oldest operating businesses in Saranac Lake, with a photo listing on saranaclake.com this winter.
Adirondack Chalet – Our newest listing in the Adirondacks, you will now find the Adirondack Chalet under 'Lodging' on saranaclake.com.
Lapland Lake – A great place to xc-ski in the winter, or kayak, canoe, swim, hike, and bike in the summer. Lapland lake also features a series of 4 season cabins and can be found on both the 'attractions' and 'lodging' sections of the Hamilton County website.
Oak Mountain Ski Center – With listings under 'skiing', 'dining', and 'attractions' Oak Mountain has been making the most of the website. A big thank you for the tickets they've donated for promotions as well.
Woods Inn – The only historic year-round Adirondack Hotel still operating in Inlet, you'll find the Woods Inn under 'Country Inns' and their 'Laughing Loons Tavern' and dining room under 'Dining' on adirondackexperience.com.
The Schroon Lake Chamber is happy to welcome the Following Businesses (click the links below to see their listings on schroonlakeregion.com):
Adirondack Inn – The re-opening of the former Yellow Coach Motel is an exciting addition to the Schroon Lake community.  The Schroon Lake Chamber is happy to have them and excited to add them to the lodging opportunities on the Schroon Lake website.
Coops Plumbing and Heating – You'll find Coops under Construction and Home Repair on Schroonlakeregion.com.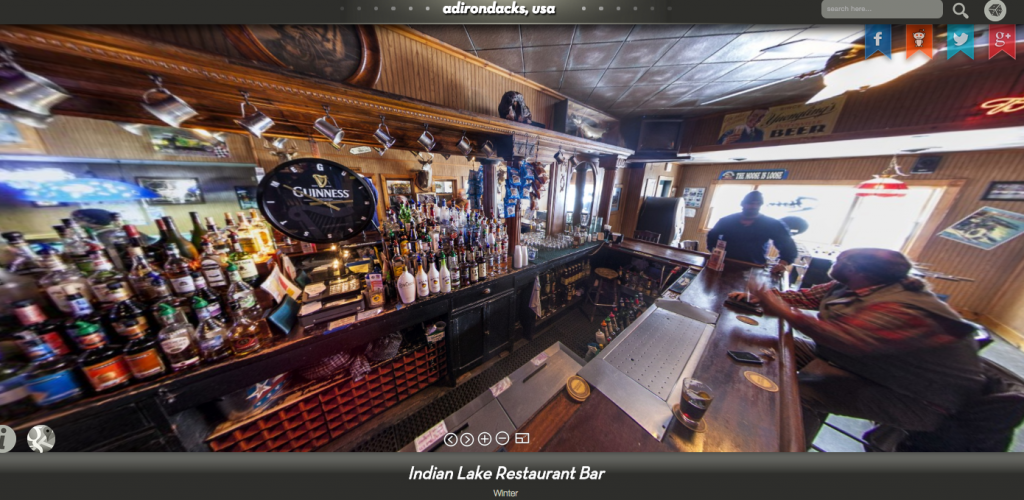 Take a spin at two regional businesses we've added to adirondacksusa.com this winter!  If you'd like a virtual tour of your business, contact glenn@roostadk.com or 518-874-0255.
Beglin's Lake Placid Jewelry
Indian Lake Restaurant and Tavern
Adirondacks, USA E-mails
With nearly 100,000 subscribers, our E-mails are our largest weekly direct marketing initiative. The last month saw two ads from White Pine Camp, in our 'Adirondack Style' and 'Cabin Fever' e-mails.  These ad spaces are available to businesses in Essex County, Hamilton County, Saranac Lake, and Tupper Lake.  For more information contact glenn@roostadk.com or 518-874-0255.
For a descriptions of all our different regional initiatives, check out the Marketing Opportunities Page.