22 Mar

Whiteface Region promoted at Adk Summer Expo

Wilmington, N.Y. – Michelle Preston, the Whiteface Visitors Bureau's operations manager, represented the region at the Adirondack Sports Summer Expo held March 18 and 19 in Saratoga Springs. With an estimated 8000 sports enthusiasts 150 exhibitors and 150 exhibitors in attendance, Michelle was able to spread the word about the Whiteface area and focused on four summer events; Wilmington Whiteface 100k Mountain Bike Race, Whiteface Uphill Race, Whiteface Sky Races, and a new event – Wilmington Whiteface Whiskey Run (10k).

She reports that drone footage taken by ROOST staff during last year's uphill bike race garnered a lot of attention, with all who walked by her booth inquiring about the event's location.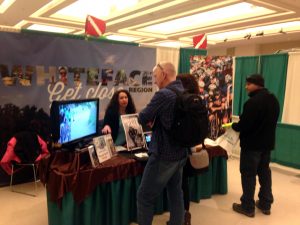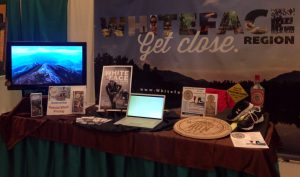 "It allowed me the opportunity to hand out hundreds of the Whiteface Region recreation maps," she said.
Click here for more information on Whiteface Region events.