05 Apr

Upgrades in the works for ROOST visitor centers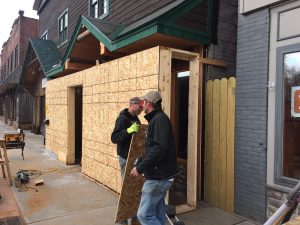 April 2017 – adirondacks, usa – Three of ROOST's satellite offices are undergoing renovations.
The upgrades at the 121 Park Street location in Tupper Lake are mostly finished, with the exception of minor touches. The office houses ROOST staff, the Tupper Lake Information Center, and the Tupper Lake Chamber of Commerce.
The building's facade was updated, improving the first impression of travelers entering the information center and continuing the add to the overall reinvigoration of the Tupper Lake Park Business District. Local artist Dan King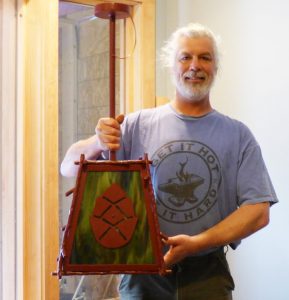 handcrafted a light fixture with an impression of hemlock cone, Tupper Lake's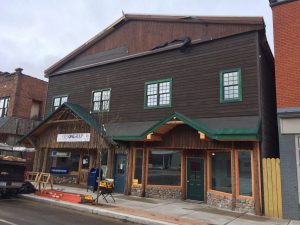 logo, that will adorn the entranceway. The renovation also includes energy saving measures.
The project was completed thanks to a 2015 DEC Smart Growth Grant that was awarded to the Town of Tupper Lake. The grant application titled "Improving 21st Century Curb Appeal" focused on improving traveler's first impressions of Tupper Lake.
At the ROOST office in Malone, renovations were recently completed including the repair and painting of the ceilings and walls and new light fixtures. New flooring is in the process of being installed in the days to come.
The North Elba Town Hall, home of ROOST Saranac Lake staff,  Saranac Lake Chamber of Commerce, and visitor information center, is amidst a spring facelift. This historic 1927 building located at 193 River Street is one of the few structures in Greek Revival style architecture in all of the Adirondacks.
Updates include new fixtures, flooring, plumbing and a coat of paint in the downstairs, as well as minor cosmetic repairs in the lobby that houses brochure racks, Winter Carnival memorabilia, and the work of local artists. All work will be done before summer. The Town of North Elba is funding the project.