15 Sep

SAVE THE DATE for the Travel Unity Summit!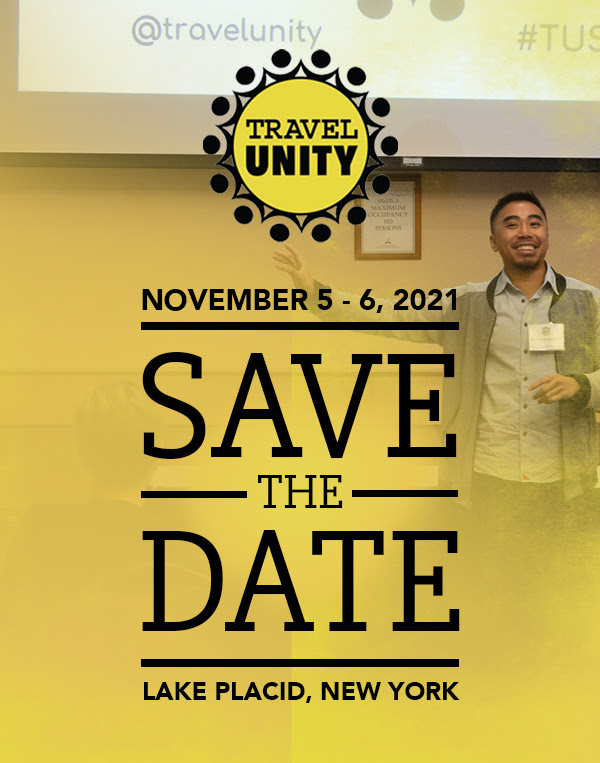 Mark your calendars!
You're invited to join us for the Travel Unity Summit on November 5-6, 2021 in the Adirondacks.
Travel Unity is a not-for-profit organization that focuses on Diversity, Equity, and Inclusion (DEI) training for organizations in the travel industry.
The in-person conference will take place at the Golden Arrow Lakeside Resort in Lake Placid, November 5-6, 2021.
Why attend?
The Travel Unity Summit will focus on why diversity is key to a region's sustainability, and how we can attract a more diverse travelers.
Who should attend?
Business owners, frontline workers, community leaders, and anyone who is interested in creating a vibrant future for the Adirondack region.
Save on registration:
ROOST is proud to host and sponsor the 2021 Travel Unity Summit and we want to help you save on registration!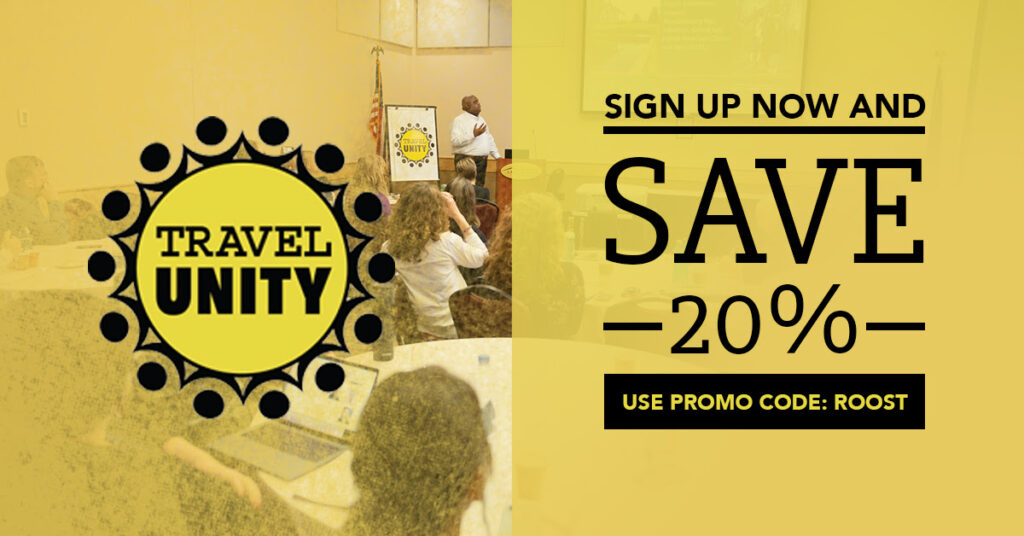 About Travel Unity:
Founded in 2016, Travel Unity is a 501(c)(3) focused on increasing diversity in the world of travel through individual and community empowerment. For the travel industry, Travel Unity provides certification, training, workshops, DEI audits, and other services around DEI. For individuals, Travel Unity provides educational opportunities to youth, people with disabilities, and other under-represented groups to learn about travel as a means of personal and professional development.