30 Oct

Saranac Lake community encouraged to use new "Decidedly Different" brand

October 30, 2018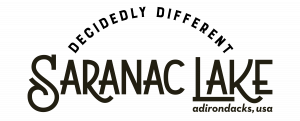 Saranac Lake, NY – The Regional Office of Sustainable Tourism encourages community organizations and businesses to include Saranac Lake's new brand in their promotional materials and signage.
The new brand, with the logo decidedly different and corresponding graphic represents the unique blend of heritage, natural beauty, and creative spirit. It was created by ROOST and a brand advisory panel comprised of Saranac Lake stakeholders who worked through the data and research and developed the final brand. The end result is the building a unified message that increases awareness of the community for both tourism and economic development.
The brand has been integrated into the destination website for the community, SaranacLake.com, and will be incorporated into ROOST's Saranac Lake marketing materials. Signage? Ask Kelly what/where the brand will be used.
"The overall goal is to create a unique image in the minds of our travelers and ultimately help differentiate Saranac Lake from other destinations," said Saranac Lake Regional Marketing Manager Kelly Brunette.  "To that end, businesses and organizations are encouraged to use the brand mark to promote their establishment as part of the overarching Saranac Lake brand."
However, to maintain a strong and effective identity means that the brand elements must be presented in a consistent manner. 
A complete description of the brand concept and guidelines, including approved uses of the logos fonts and colors, are outlined in a guide that is available for reference and download here.
Please feel free to contact Kelly Brunette at 518.621.3649 or kelly@roostadk.com with questions on using the brand.
For more information on the brand and the process in which it was created, click here: http://www.saranaclake.com/brand.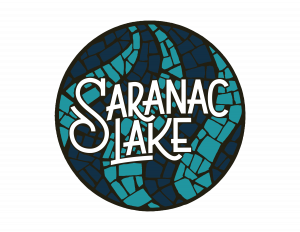 ###