27 Jun

ROOST RELEASES 2018 LEISURE TRAVEL STUDY RESULTS

For Immediate Release

June, 2019

Contact: Carrie Gentile, communications coordinator
Regional Office of Sustainable Tourism
direct: 518.621.3665 or 518.523.2445 ext. 123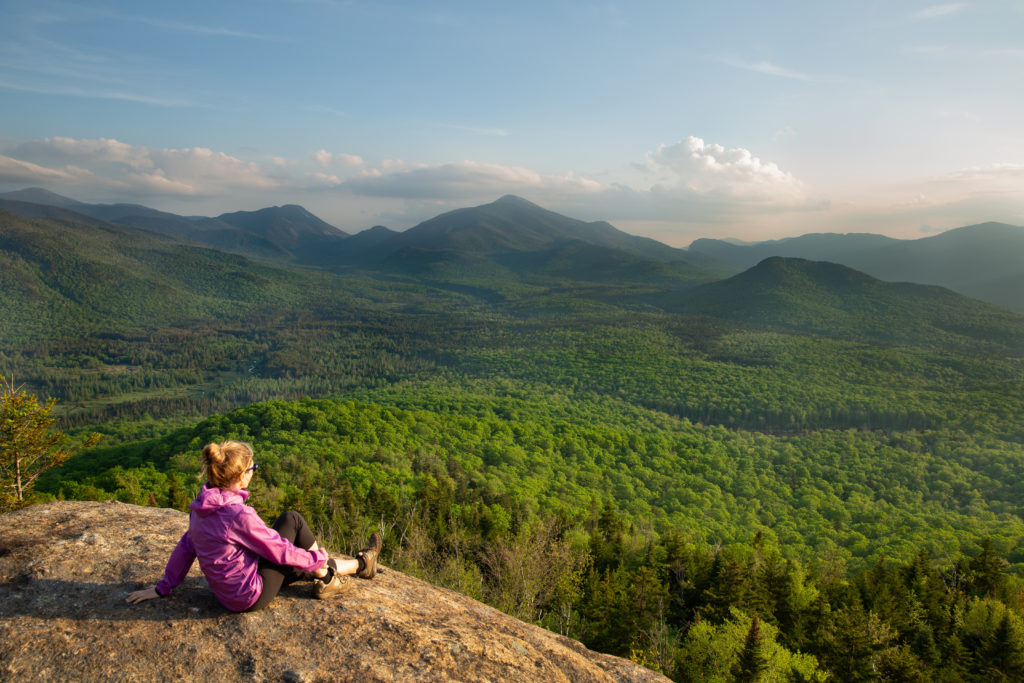 Adirondacks, USA – The results of the 2018 Leisure Travel Study show a return of 58 dollars for every dollar spent on marketing by the Regional Office of Sustainable Tourism (ROOST) in 2018.
The study also provides comprehensive traveler demographic insight for Essex, Franklin, and Hamilton counties in New York state's Adirondacks.
For the 15th year, ROOST contracted an independent third party research firm, PlaceMaking, to conduct the study, which includes a regional return on marketing investment analysis, plus traveler data for the three counties.
ROOST is the accredited destination marketing organization responsible for promoting Essex, Franklin and Hamilton counties, the towns of Harrietstown, North Elba and Tupper Lake, and the villages of Lake Placid, Piercefield, Saranac Lake and Tupper Lake to the traveling public.
This is the second year the study included research on day trippers and short-term renters.
Hotels/motels and resorts was selected as the lodging choice by 55 percent of respondents through Essex County, the highest proportion to date. For the first time, vacation rentals were the second most commonly noted accommodation at 13 percent.
Full Leisure Travel Study Results are available online at: http://www.roostadk.com/research.

Demographic highlights from the study include:

Outdoor activities is the largest draw to the area with 74 percent of respondents selecting this attraction. Of all outdoor pursuits, hiking was the most popular, followed by canoeing/kayaking, fishing, boating, cross-country skiing/snowshoeing, and skiing/riding.
The average stay reported by 2018 visitors was three nights.
The average daily traveler party spending in 2018 is estimated at $358 per day, which almost a 10 percent increase over last year.
Peak summer (July/August: 36%), followed by fall (September/October: 21%), continue to dominate the travel cycle.
The top two greatest reported areas of residence for travelers to Essex County are Albany (24.5%) and New York City metro area (18.6%); Franklin County's is Albany (14.9%) and Burlington/Plattsburgh area (12.6%); and Hamilton County's is Albany 24.6%) and Syracuse (17.7%).
The mean annual reported household income of travelers to all regions was $100,455, which is 8 percent higher than in 2017.
"The results of this study contribute to our data-driven decisions, informing our ongoing marketing strategies," said James McKenna, president of ROOST. "The differences in some of the individual county results highlight the need to continue to promote to a varied audience the unique characteristics of the diverse product offered throughout our geographic area of responsibility."
The return on investment was determined by calculating the number of travelers to the three counties in 2018 that visited after being influenced by ROOST marketing, which is approximately 990,000 people, taking into consideration their parties' expenditure of $358 per day, with an average stay of three nights per party. Through these calculations, the total revenue generated by travelers influenced ROOST is $259,401,298.
It is important to note the 990,000 travelers does not represent all the travelers to the region, only the ones that saw ROOST marketing, follows ROOST's Facebook destination pages or subscribes to its weekly email.
The 2018 report, additional ROOST research and more, is available for download at the online resource developed specifically for local tourism-related businesses. All are encouraged to review essential news, events, marketing opportunities and information at www.roostadk.com.
###