22 Mar

ROOST meets with Franklin County Tourism Advisory Committee

Members of the Franklin County Tourism Advisory Committee held a meeting last week at the Paul Smith's VIC, which included discussions with ROOST.

ROOST CEO James McKenna gave a report. He spoke about the success of the Adirondack Destination Marketing Summit, occupancy percentages in Essex County to compare to Franklin County, how ROOST relates to the village and town of Malone, transportation in the region, and an upcoming event. He also reviewed some marketing statistics provided by ROOST Director of Marketing Jasen Lawrence.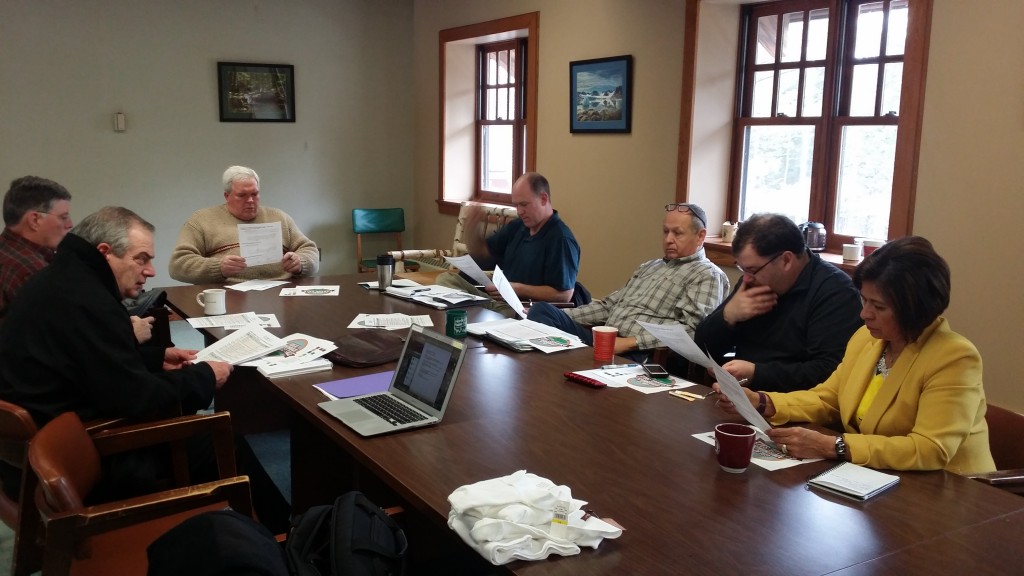 The meeting was called to order by TAC Chairman Brian McDonnell. The TAC also discussed the organization of the TAC as a committee, how the TAC relates to the Franklin County Legislature and ROOST, TAC's role and ROOST's role at TAC meetings.
They welcomed Jake Kipping, assistant general manager at the Point resort, as a new TAC member, spoke about events around Franklin County, and discussed the possibility of TAC hosting a mixer.
Pictured above are, from left, ROOST CEO James McKenna; Carl Sherwin, Franklin County legislator; Brian McDonnell, chairman of the Franklin County TAC; and TAC members Jake Kipping, Gil Paddock, Rick Donah and Emily Lauzon.
TAC members who couldn't make the meeting are Chris LaBarge, Derek Sprague, Stephanie Ratcliffe and Bruce Monette.