28 Jun

ROOST, DEC, ADK, ARTC encourage use of adkalert.com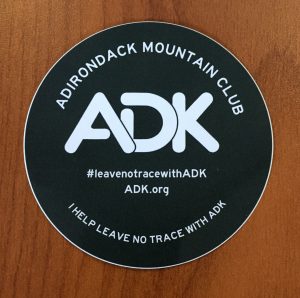 Lake Placid, adirondacks, usa — The Regional Office of Sustainable Tourism (ROOST), NYS Department of Environmental Conservation (DEC), Adirondack Mountain Club (ADK) and the Adirondack Regional Tourism Council (ARTC) have collaborated to provide a resource web page that aggregates the latest outdoor backcountry recreation notices, news, resource links and downloads at adkalert.com.
A dramatic increase in usage on trails in the High Peaks and other areas of the Adirondacks over the past few years contributed to the need to develop an easy-to-access, comprehensive online resource. Originally launched in advance of the busy Columbus Day weekend in the fall of 2016, adkalert.com was developed to be a one-stop resource for Adirondack regional businesses and organizations to provide their customers and guests with information about best practices for using the Adirondack backcountry. 
"A lot of the visitors to the 46 High Peaks are new to the region and even new to hiking. These visitors may not be properly prepared for the conditions they could encounter and may be less familiar with best practices, including Leave No Trace principles that exist for the hikers' safety and to make the trail systems sustainable," said Julia Goren, Education Director for ADK. "We hope that the region's residents and visitors will become Adirondack backcountry ambassadors by downloading these materials and sharing them with others. In doing so, we can help preserve the recreational experience all are hoping to have." 
The DEC has a large library of outdoor recreation resources on their website and that information is also linked from adkalert.com. There is also a download on the site with a more complete list of DEC "Quick Links." 
"There are numerous lesser-hiked trails for people to enjoy in the Adirondacks," said David Winchell, DEC Region 5 outreach specialist. "In addition to many other backcountry resources linked from adkalert.com, the DEC has provided a downloadable fact sheet that lists a dozen alternative hikes to the 46 High Peaks trails and provide amazing views in a wilderness setting." The fact sheet can be found on adkalert.com.
Information is updated regularly, including the current status of the High Peaks Information Center hiking parking lot at the Adirondack Loj in Lake Placid. "The parking lot fills quickly during busy periods," said Kim Rielly, director of communications for ROOST. "As soon as the lot is full, the ADK staff alerts us, the web page is updated almost immediately to reflect that hikers should seek alternate trailheads and hikes, an email alert is distributed to those who have signed up to receive those updates, and all of our organizations will amplify that message via our social media channels."
"The ultimate goal is to ensure that travelers to our region are armed with the information they need to be a champion for responsible use of the backcountry," said Ron Ofner, executive director of ARTC. "That will ultimately result in a positive overall Adirondack experience, and one that they'll surely want to share with others."
To learn more, and to sign up to receive Adirondack backcountry email alerts, visit adkalert.com.
###
PHOTO: ADK #leavenotracewithADK sticker 
Hikers can get the sticker by demonstrating best Leave No Trace practices (picking up trash; excellent pre-planning; having a trowel, etc.) at the High Peaks Information Center. ADK staff are handing them out as a way of saying thank you to hikers.
Media Contact:
Kim Rielly | kim@roostadk.com | @krielly