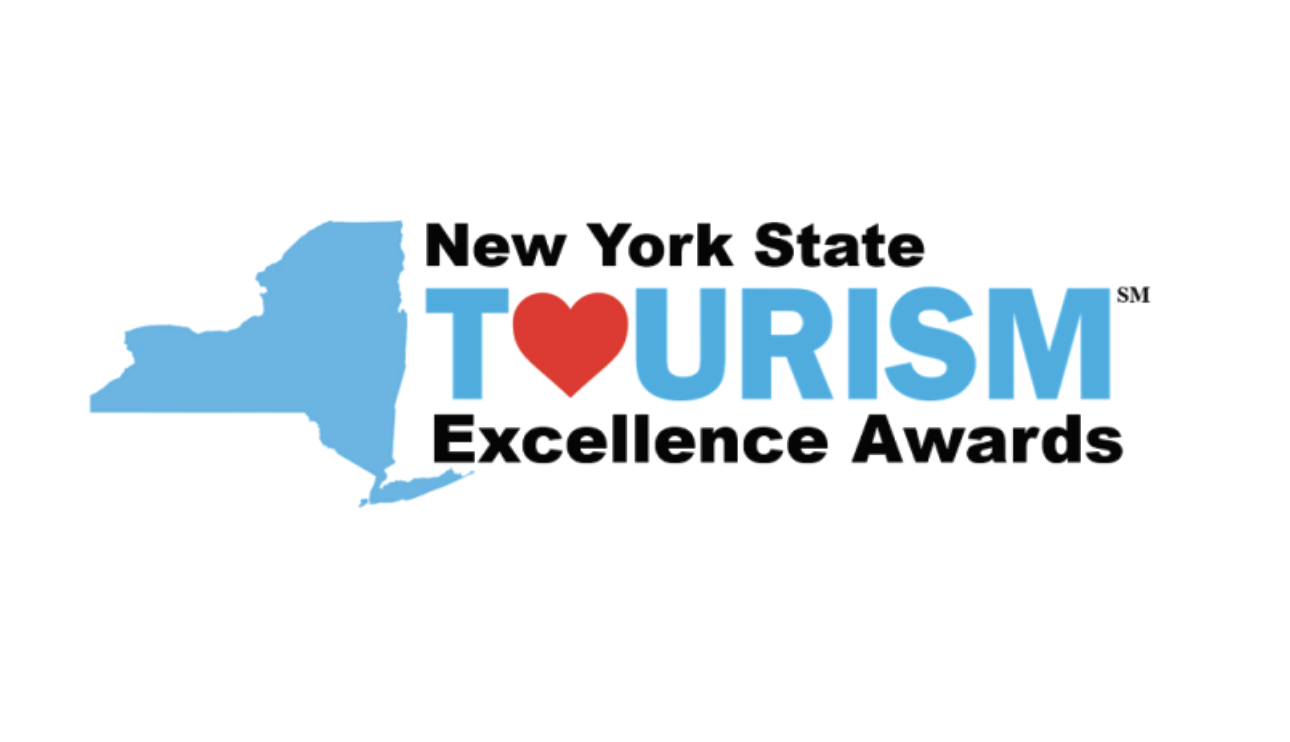 11 May

Regional Office of Sustainable Tourism Receives New York State Tourism Industry Association Excellence Awards

The Regional Office of Sustainable Tourism (ROOST) has received two awards from the New York State Tourism Industry Association (NYSTIA).

The awards were announced on May 5, in observance of National Travel and Tourism Week, recognizing outstanding initiatives and achievements of New York state's destination marketing organizations, attractions, and other tourism-related businesses. Categories included marketing campaigns, destination management initiatives, location stewardship, innovation and leadership.

The NYSTIA "Economic Development & Destination Improvement" award recognized ROOST for its transition from a destination marketing organization (DMO) to a destination marketing and management organization (DMMO). "The distinction is significant," according to James McKenna, CEO of ROOST. "Historically, the role of organizations like ROOST has simply been to boost the economic impact of tourism for the region. While ROOST continues to do that, it is also focused on its partnerships with local governments, businesses, organizations and community members. These partnerships help to ensure that we develop and support initiatives that enhance the lives of community residents while contributing positively to tourism infrastructure and the tourism economy. ROOST and its partners have forged this partnership to encourage sustainability of the region – economically, socially and environmentally."

ROOST CEO James McKenna also received an award from NYSTIA for his leadership and contribution to the ROOST transition to a destination marketing and management organization.

Examples of ROOST's work in 2021 that illustrate its transition to a DMMO include:
Establishment of the North Elba Local Enhancement and Advancement Fund, supporting community enhancement projects through a dedicated 2% Essex County occupancy tax, implemented in 2020 after ROOST advocacy.

Establishment of the Ironman Task Force to evaluate the economic and community impacts of the Lake Placid Ironman triathlon. The goal was to gather information and make recommendations regarding community impact, along with changes that can be made to alleviate negative impacts.

Development of a destination management plan (DMP) for the Village of Lake Placid and the Town of North Elba. This 10-year plan aligns priorities of local government, economic development, community organizations, and residents to balance the tourism industry with community needs; ultimately ensuring quality of life for residents and quality of place for visitors.

In addition to community-based initiatives, destination management messaging has been included within marketing outreach; specifically including information regarding sustainability, health protocols and staffing issues in the Adirondack region.
Another local award recipient, The Wild Center, received industry recognition for its campaign: "Get Outside – Push Forward & Thrive Project" for the Excellence in Overall Tourism Marketing: Private Sector category.
This year, the New York State Tourism Excellence Awards acknowledged the challenges faced by the tourism industry and all that was accomplished, ultimately contributing to the recovery and resurgence of New York state's tourism industry.
"Travel and tourism was the industry most adversely affected economically by COVID-19. Despite the many challenges the pandemic presented to the industry, the new technologies, techniques, and strategies adopted by New York's tourism professionals have contributed to a resurgent industry embracing best practice destination marketing, management, and stewardship," observed Dana Krueger, board chair of the New York State Tourism Industry Association.
The New York State Tourism Excellence Awards are juried by a panel of industry experts under the auspices of the New York State Tourism Industry Association. Individuals and tourism organizations throughout the state were represented, and the judges were challenged by the diversity and quality of the entries.
"Working collaboratively in New York state's tourism community enables you to network with some of the best minds, most experienced individuals, and trendsetting thought leaders in the global tourism industry," states Bob Provost, president of the New York State Tourism Industry Association. "The individuals, campaigns, initiatives, and projects being honored are world-class. I am humbled by their achievements and service to their communities."
Award recipients will be honored at a ceremony in New York City on October 27, 2022.
Contact
Jane Hooper, communications manager
Regional Office of Sustainable Tourism
518-523-2445