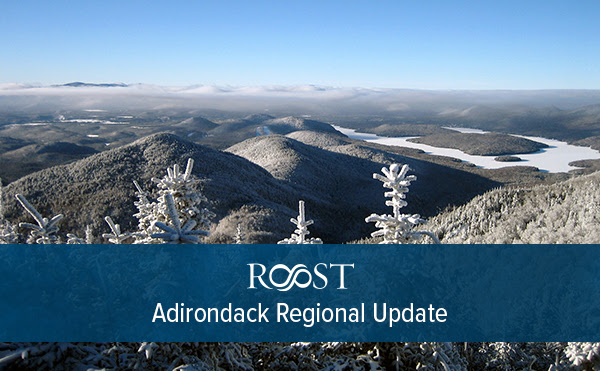 10 Nov

#ShopADK Toolkit & NEW Winter Signage

The ROOST team has been busy gearing up for winter. We are launching the winter campaigns that we reviewed with many of you during last month's regional update calls. Your time, insight, and feedback are greatly appreciated – thank you. At this time, in addition to our winter leisure travel programming, we have a few new updates that we are excited to share with you.
Make a big impact – #ShopADK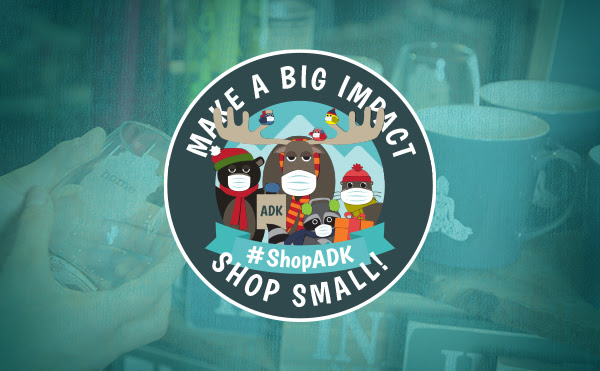 We are kicking off a #ShopADK campaign that focuses on the importance of keeping as much business within the Adirondacks as possible. While the #ShopADK programming will extend year-round, the first component will be focused on holiday shopping. The #ShopADK holiday campaign will focus on:
Supporting community-based holiday shopping events hosted by our regional partners.
Promoting the importance of supporting our local communities by shopping local.
Highlighting the unique variety of one-of-a-kind gifts and experiences you can find locally this holiday season.
Showing the critical mass of unique shopping opportunities the Adirondacks has to offer is the greatest path to success this holiday season, so we need your help! You are invited to share your holiday shopping information with us and to use the #ShopADK toolkit resource that we have prepared. In the toolkit, you will find forms to submit your information, flyers, posters, logos, social images, and much more.
Politely Adirondack Signage (Winter Edition)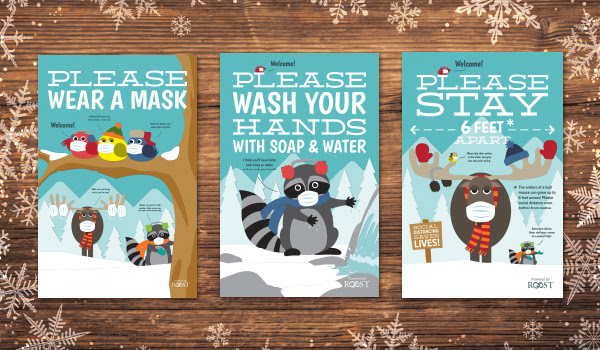 The critters are back! The team has updated the Politely Adirondack signage for winter. The package again includes regionally branded signs that cover the health guidelines and expectations for people when they are in our communities.
View/Download the Winter Signage
Travel Unity Partnership
In case you missed it, in October we announced that we are participating in a diversity, equity, and inclusion (DEI) pilot program with Travel Unity. We look forward to working with the Travel Unity team and the other members of the first cohort as we navigate through this program. 
Learn more about the ROOST/Travel Unity partnership 
We will share more details about this initiative as they evolve.
Attention Restaurant Owners!
As we prepare to head into the winter season, we are reviewing and updating our dining information and want to know what your winter plans are. Please take a quick moment to complete the short form below so that we can assist you with getting accurate information out. Even if your operation plans have not changed, please complete the form so that we can verify that we have the most up-to-date information.
---
On a final note, we want to thank you for your partnership as we navigate through this year together. We remain committed to continuing to work together to become an even stronger Adirondack region.
Please remember to follow us on Facebook for quick access to the latest updates impacting the region.