09 Mar

New Inlet destination website launched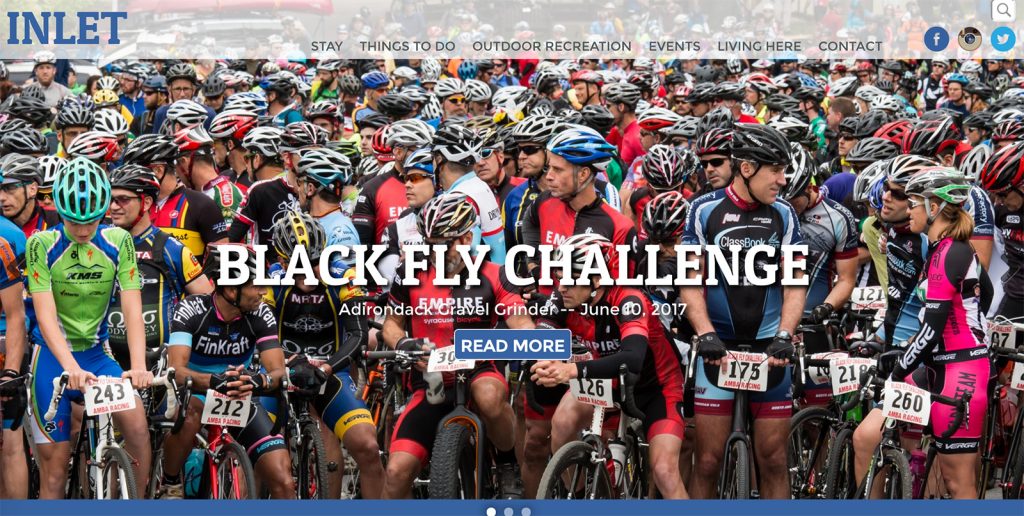 INLET, N.Y. – The Regional Office of Sustainable Tourism (ROOST), in conjunction with the Town of Inlet, is pleased to announce the launch of the destination website, inletny.com.
Focusing on Inlet's natural beauty and amenities, the site aims to promote the many leisure experiences available to travelers. They can scroll through an comprehensive list of lodging and dining options, activities, and events in order to customize their trip. The site is also a resource for residents and contains links to professional services in and around Inlet, community events, and more. 
Situated along the Adirondacks' popular Fulton Chain of Lakes in the central Adirondacks, Inlet boasts a pristine and bustling downtown area and family-friendly and cultural events. It makes an excellent base for travelers to enjoy shopping, dining, paddling, boating, swimming, fishing, camping, snowmobiling, and most importantly, relaxing.
"We are very excited about the new inletny.com and the experience it will provide our users, both potential travelers to the area and residents," said Adele Burnett, Inlet's tourism director.  "The new site will strengthen Inlet's online presence and will provide a comprehensive platform to help our business community reach potential travelers."
"The new site is built within the greater Hamilton County website, AdirondackExperience.com.
"In doing so, we are leveraging the "Adirondack Experience" brand to help better position destinations such as Inlet," said Michelle Clement, ROOST Hamilton County and Tupper Lake regional marketing manager. 
"This integration will maximize our efforts to help travelers gain a better understanding of the region and ultimately direct them to the individual community that would make the best hub for their next trip," said Clement.
Owner of the Inlet business Pedals & Petals, Ted Christodaro, has been working with ROOST and Adele Burnett on the website, a project he has supported since its inception.
"The image you put out there helps draw people to the area," he said. "I believe this new site, with its great images and engaging text, will do just that. It's a lot more interactive and will help people planning on visiting the area, and even be a resource once they are here."
ROOST is the accredited destination marketing organization (DMO) responsible for promoting Essex County, Franklin County, Hamilton County, the Town of North Elba, the Town and Village of Tupper Lake, Harrietstown, Lake Placid, Piercefield, and Saranac Lake, New York to the traveling public. For more information about the organization, visit roostadk.com.
###