14 Nov

Mountain Lake PBS to host Holiday Gala inspired by Downton Abbey

CONTACT: Jennifer Kowalczyk
EMAIL: jkowalczyk@mountainlake.org
PHONE: 518-563-9770 ext. 127

Join Mountain Lake PBS in Celebration as the Premiere of Season 5 of the Acclaimed Series Approaches

LAKE PLACID — Mountain Lake PBS will host a Holiday Gala Inspired by Downton Abbey on Dec. 13, 2014, at the Conference Center at Lake Placid. A cocktail hour will be followed by a dinner featuring a menu inspired by Downton Abbey. The evening will culminate with a screening of the first episode of the upcoming Season 5, which premieres on Mountain Lake PBS on Jan. 4.

"Downton Abbey is one of the most highly acclaimed programs on PBS in years," said Alice Recore, president and CEO at Mountain Lake PBS. "Our audience can't seem to get enough Downton, and we're thrilled to build on the excitement around Season 5 with this gala."

The event will take place in conjunction with the Lake Placid Holiday Village Stroll, a weekend long celebration of featuring holiday shopping, festive family fun, arts and entertainment. The evening will feature a free public screening of the first episode of Season 5 a full three weeks before the broadcast premiere on January 4th.

Viewers can expect to follow plot threads left dangling from last season, including Lady Mary's courtship contest, Lady Edith's trials as a secret single mom, Thomas's scheming against Bates, Robert's battles against modernity, Tom's quest to be true to his ideals, Violet's one-line zingers, and much, much more.

One of the recurring themes of Downton Abbey is change, from the wrenching consequences of the Titanic disaster in Season 1 to a notorious automobile accident at the end of Season 3—plus World War I, women's rights, and the new morals, inventions, and fashions of the 1920s.

Which is where Season 5 kicks off. It's 1924. The United Kingdom has its first Labor Party prime minister. The radio is the latest miracle of the age. And Downton's traditional ways are besieged on all fronts, as evidenced by this exchange between the head housekeeper, Mrs. Hughes, and the butler, Mr. Carson: "We're catching up, Mr. Carson. Whether you like it or not, Downton is catching up with the times we live in," says the forward-thinking Mrs. Hughes. "That's exactly what I'm afraid of!" the butler retorts.

In September, Mountain Lake PBS hosted the "Discover the World of Downton Abbey Tour" to England that included visits to a number of historical sites from the series, including Highclere Castle, the setting for Downton Abbey. Janine Scherline, Director of Fundraising & Business Development at Mountain Lake PBS, traveled to England with 20 Mountain Lake PBS members for the remarkable trip. "This once-in-a-lifetime travel experience gave us new insight into the upstairs-downstairs world of the beloved characters of Downton Abbey," said Ms. Scherline. "We left with a profound appreciation for those historical times, and not surprisingly, the trip added to the excitement and anticipation of what's to come in Season 5."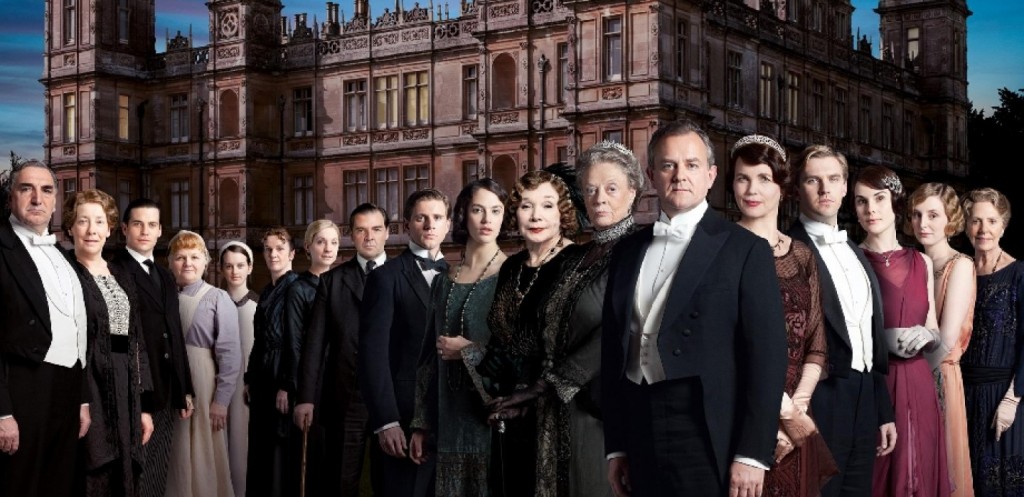 ###
About Mountain Lake PBS
Mountain Lake PBS produces high quality programs for local and worldwide audiences, reaching over 3.9 million viewers in New York, Vermont, Quebec and Ontario. The station also provides a host of education and outreach services for learners of all ages and devotes at least eight hours a day to programming for children.
Mountain Lake PBS' mission is to celebrate and strengthen the civic and cultural life of the Mountain Lake region by providing distinctive telecommunications programs and services that inform, educate, involve and entertain.