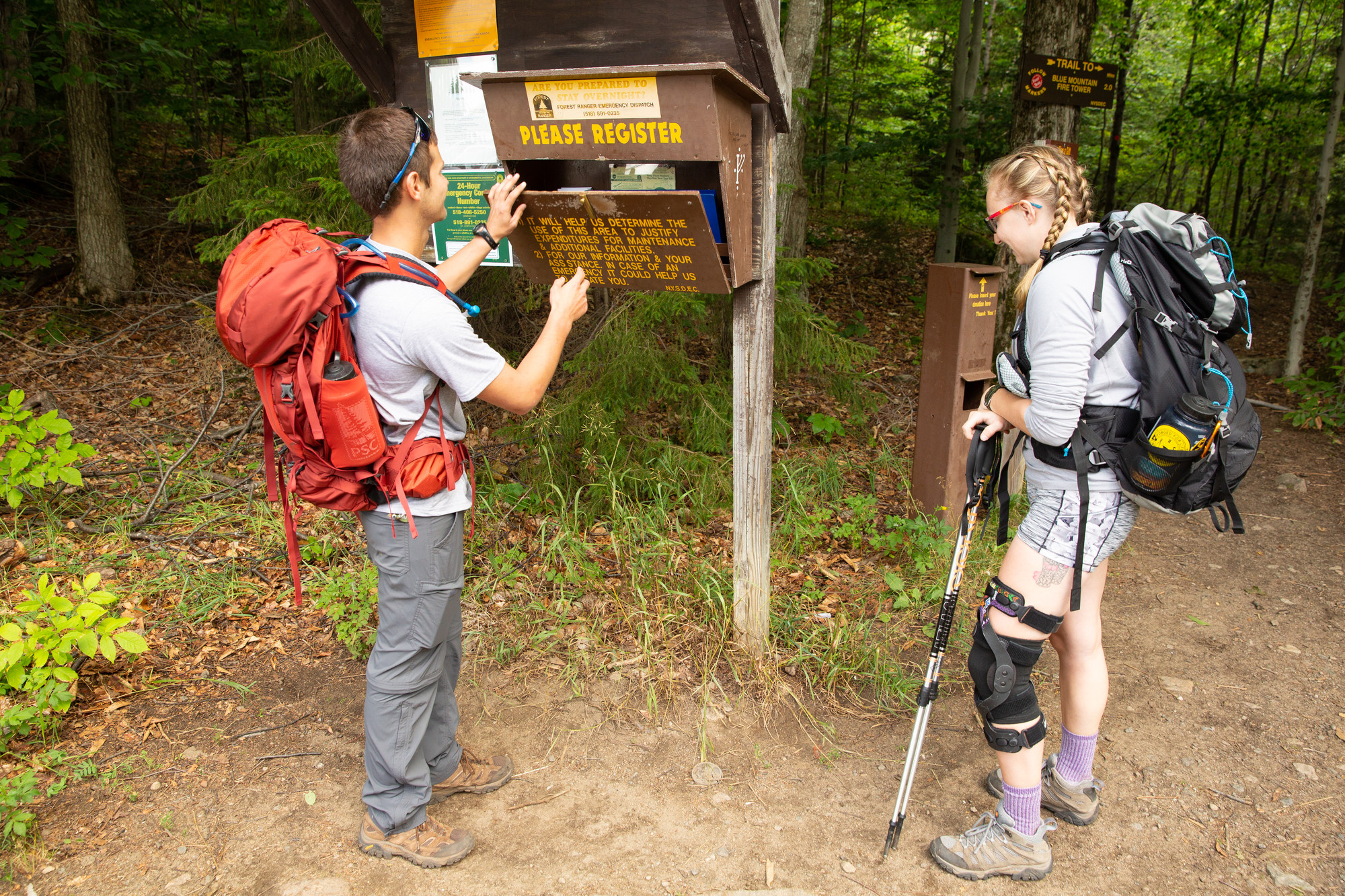 22 Apr

Love Your ADK Pledge Released For Earth Day

ADIRONDACKS, NEW YORK – The Regional Office of Sustainable Tourism (ROOST) is pleased to announce the launch of the Love Your ADK pledge and website, a collaborative effort to inspire the ethical, sustainable, and proper use of recreational resources.

The Pledge

The pledge is a list of eight guiding values that visitors and local residents should consider when recreating in the Adirondacks. Signing the pledge via the website indicates a commitment to following the principles and supporting environmentally-friendly recreation. It is also a helpful tool for learning more about the principles of Leave No Trace and how to follow them.

"I am so excited for the launch of the Love Your ADK campaign, website, and pledge," said Savannah Doviak, Paid Media Coordinator at ROOST. "It has been really inspiring seeing all of us come together, leaning on the strengths of each organization, to provide more education on Leave No Trace for those who choose to recreate here. I believe the pledge and overall messaging behind Love Your ADK really encourages everyone to take ownership of our wonderful mountains and lakes and as the name implies, pledge to love the Adirondacks by understanding how to recreate in a more sustainable way."

Partners
The Love Your ADK pledge has been created in partnership between the Adirondack Mountain Club, Adirondack Council, New York Department of Environmental Conservation, and ROOST.
The program and web committee came about following the success of being a Leave No Trace Hot Spot in the summer of 2019. The goal of the committee — led by staff at the organizations listed above — has been to create a unified and up-to-date tool that will help travelers and recreationists learn how to best prepare for their outdoor adventures.
"ADK is excited for the opportunity to strengthen the message of Leave No Trace in the Adirondacks and encourage people to join in and take the pledge," said Seth Jones, Adirondack Mountain Club Education Director. "Education and promoting responsible recreation is essential to protecting the places you love."
"The Adirondack Council is pleased to share the principles of Leave No Trace outdoor skills and ethics to reduce the recreational impacts on our public lands," said Adirondack Council Executive Director William C. Janeway. "LoveYourADK is a great complement to the ongoing work of state officials, the High Peaks Advisory Group, the Leave No Trace Hot Spot last August, and other efforts to protect this national treasure from overuse."
Sign the Pledge
To participate in the pledge and learn more about how we can all protect the Adirondacks now and for future generations, please visit LoveYourADK.org/pledge.
Although New York is currently on "PAUSE" and ROOST is not encouraging people to travel at this time, ROOST and its partners feel that it is nevertheless important to continue to share the message of positive and thoughtful outdoor stewardship. The Leave No Trace principles outlined in the pledge can be practiced no matter where people may choose to be outside during this time.
###
I pledge to:
Love the Adirondacks in a way that is mindful of others

Only share thoughtful messages on social media that encourage good stewardship

View wildlife from afar and be considerate of their home.

Embrace the hiker ethos and get my boots dirty by walking through the mud

Always explore responsibly and prepare for any experience

Do my duty to properly dispose of trash as well as pet and human waste

Keep woods and waters clean by checking my gear and equipment for invasive species

Support, practice, and inspire others to follow the Leave No Trace Seven Principles