04 Jun

IRONMAN Volunteer Grant Opportunities Available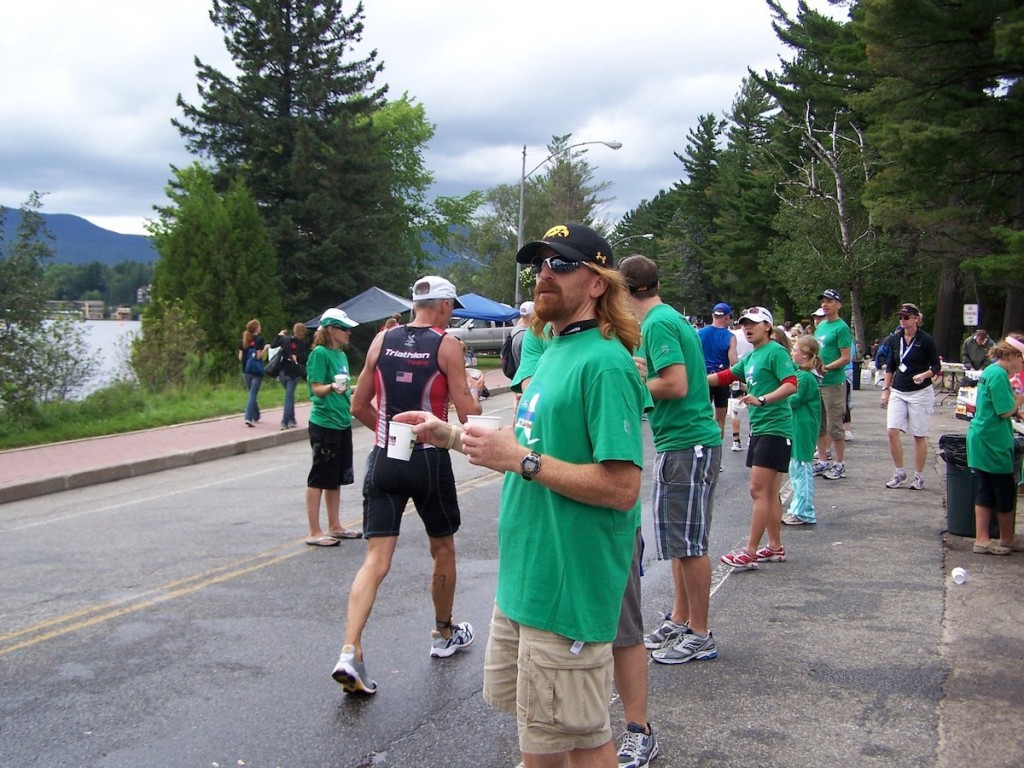 Lake Placid, adirondacks, usa – IRONMAN Lake Placid is only weeks away, but officials have announced that volunteer opportunities are still available, including those for local nonprofit charities to qualify for grants from The IRONMAN Foundation.
With a combination of multiple athlete pre-race visits and the activity during the days surrounding the race, the IRONMAN Lake Placid event drives approximately $10 million in direct economic impact to the region on an annual basis.
The race welcomes over 2,500 athletes who are supported by more than 3,000 volunteers, and two-thirds of those volunteers have traditionally been from outside of the Adirondack region.  
In addition to visiting volunteers, the region enjoys a tremendous resident volunteer base for IRONMAN and a long list of other events, committees and organizations. "For many, IRONMAN provides the opportunity to participate in an emotionally charged, fast-paced, feel-good event that is so important to their beloved Lake Placid and the Adirondacks," said Sue Cameron, IRONMAN volunteer director and events manager for the Lake Placid-based Regional Office of Sustainable Tourism. "As a bonus, some nonprofit groups enjoy the chance to spend time volunteering together at the race while simultaneously raising money for their respective charities courtesy of The IRONMAN Foundation."  
The IRONMAN Foundation was established in 2003 as a way to leave a legacy behind in communities where IRONMAN events take place. Since its inception, the IRONMAN Foundation has given over $1.3 million to support community groups in the Lake Placid region. The Foundation plans to distribute $50,000 in volunteer and community grant funding in 2015. 
Each year, The IRONMAN Foundation accepts grant applications from nonprofit groups with a volunteerism component from all of their U.S. race communities. Since 2003, the foundation has supported a variety of Adirondack community efforts at various levels, such as awarding a grant to purchase an off-road ATV for the Lake Placid Volunteer Fire Department, and refurbishing the tennis courts in Lake Placid. The foundation has also funded the Uihlein IRONMAN Sports Fund with more than $125,000 to distribute locally.
"Typically, nonprofit applicant groups select one volunteer 'station' for their group to manage or to provide a contingent of volunteers for during the race," added Cameron. "There are still some fun volunteer assignments available this year for both individuals and groups!"
This year's IRONMAN Lake Placid event will take place on July 26. Nonprofit organization representatives interested in applying for IRONMAN Foundation grants should contact Sue Cameron at sue@roostadk.com for more information.  Individuals interested in volunteering for this year's IRONMAN Lake Placid can sign up for available positions online at:  http://www.doitsports.com/volunteer2/jobs-by-date.tcl?event_id=201889.
###