09 May

INVITATION TO FIRST LAKE PLACID COMMUNITY DAY ON MAY 20

For Immediate Release

Contact: Valerie Abraham-Rogers
email: abrahamrogers@gmail.com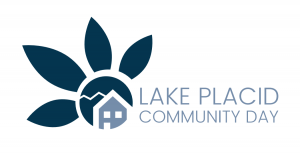 INVITATION TO FIRST LAKE PLACID COMMUNITY DAY ON MAY 20
Distinguished Volunteer of the Year awards will be announced at the event

Lake Placid, NY— The Lake Placid Community Day Committee invites all who make Lake Placid special to celebrate the community and its rich legacy of volunteerism with a picnic and party on May 20.
WHO: If you live, work or volunteer in Lake Placid, you are invited.
WHAT: It's a community-wide picnic and party, complete with live local music, kids' games, food and drink — all of it free to residents.  
It's also a celebration of the volunteer spirit in Lake Placid. The Community Day event will promote the many volunteer opportunities available in the region to current and new residents. Local organizations are invited to the event to showcase their work and inform the community what they've been up to.
The committee will also present the Distinguished Volunteer of the Year award.
WHERE: North Elba Horse Show Grounds
WHEN: Sunday, May 20, from 1-5 p.m.
This party is the inaugural year of a volunteer-produced event and is a joint initiative of the Lake Placid/North Elba Community Development Commission and ROOST. For the mission statement and more information, go to the event's Facebook page: https://www.facebook.com/lakeplacidcommunitycelebration/.
###