08 Jan

Harrietstown sends off athletes to Austria

Harrietstown and Saranac Lake residents gathered at Dewey Mountain Friday evening to send off Saranac Lake's three athletes heading to the Innsbruck International Children's Winter Games in Austria.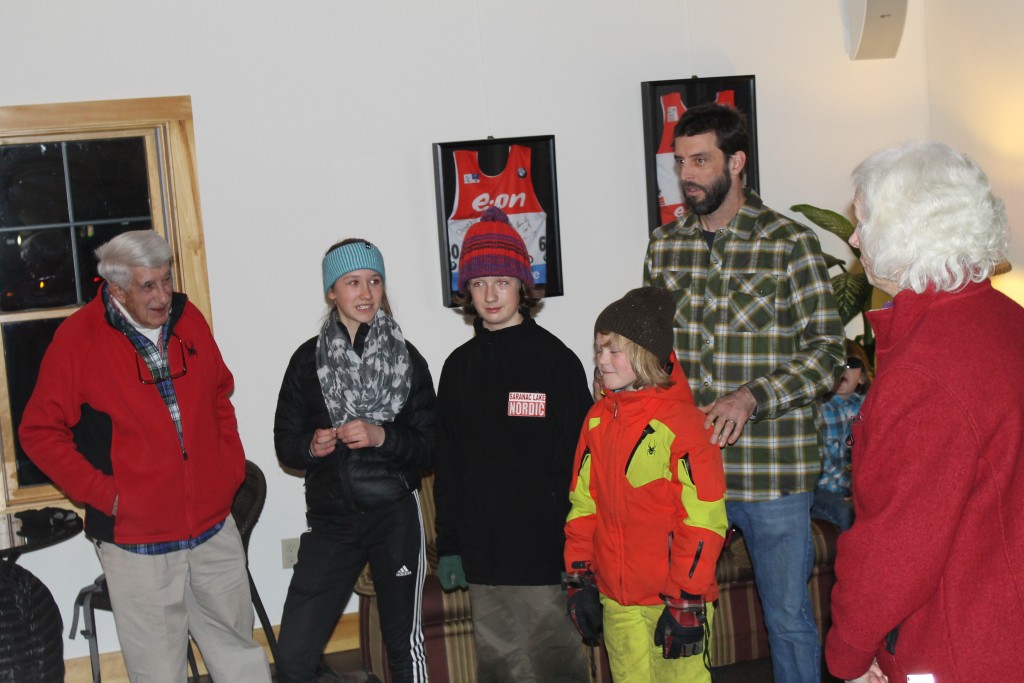 Dewey Mountain Manager Jason Smith gave Kaylen Reiley, 12, a Mount Pisgah hoodie and he gave Adrian Hayden, 12, and Sylvie Linck, 13, Dewey Mountain flags to represent where they learned their sport. He also gave them each a Dewey hat.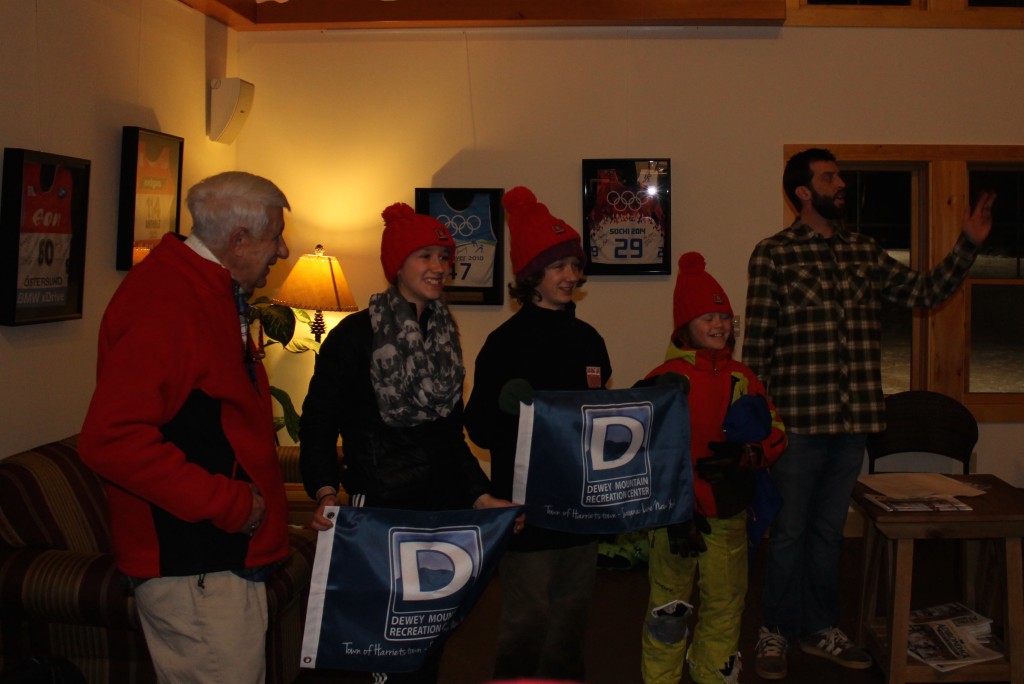 Then Harrietstown Councilman Ron Keough told the athletes how special it is that they're going to Austria to represent the area before sending them off with a round of thumbs up from the crowd. 
ROOST wishes all our local athletes the best of luck in Innsbruck!