07 May

Communications Update

Communications Update

Team ROOST could be found at Adirondack Day in Albany promoting the region to legislators, and at the Empire State Tourism Conference hosted by the NYS Tourism Industry Association in Albany last month.

And in addition to ongoing media communications, content development and social media distribution, the ROOST communications team was also on the road in April. Kim and Jess attended media receptions on behalf of the Adirondack region in Ottawa, Montreal, Toronto and New York City. The events were organized by I Love New York and facilitated interaction with some top travel media and tour operators in those feeder markets.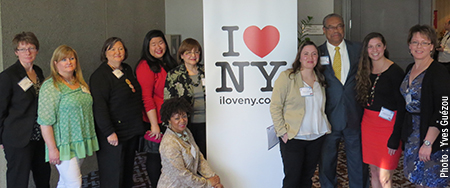 In the Media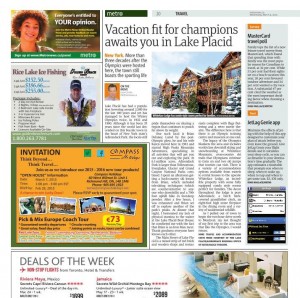 In case you missed them, following are links to some of the most recent articles that feature our Adirondack Destinations!
CTV News Ottawa featured blogger Laura Paquette, who mentioned the Adirondacks, Saranac Lake, the Wild Center and hiking VIEW
March 2015 issue of Toronto Metro featured Lake Placid after a ROOST-hosted visit (image right >)
equinox.com featured Lake Placid as a destination for fat biking in a March issue VIEW
Fodors featured Cascade Mountain as one of the 10 best spring hikes in the US! VIEW
Travel writer Steve Bergsman posted an article about his Lake Placid visit in the East Valley Tribune on April 6 VIEW
Lake Placid voted one of the best family travel destination on parents.com VIEW
The Wild Center's new Wild Walk was featured in the LA Times VIEW
Lake Placid eatery featured as one of the best places for pizza in New York State outside of NYC on thrillist.com VIEW