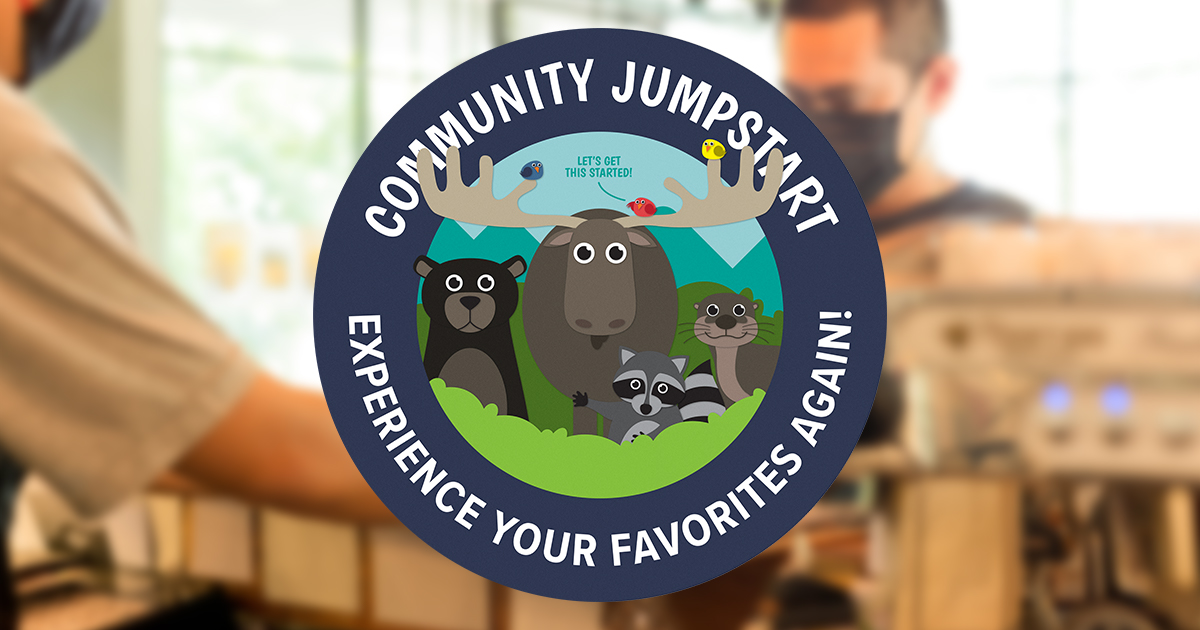 11 Jun

Businesses invited to be part of the "Community Jumpstart"

As we enter into Phase 3 of reopening, ROOST is preparing to launch a "Community Jumpstart" campaign.

GOAL:

The goal of this campaign is to create a buzz around businesses being opened and to encourage local residents to support them by getting out to "Experience their favorites again."

ABOUT:

The campaign will focus on retail, restaurants, experiences, and lodging properties that are offering staycation packages, promotions, and specials. The Community Jumpstart campaign will run from Thursday, June 18 through Tuesday, June 30, 2020.

Businesses will be able to highlight their offerings as part of this program. All business promotions will be highlighted on our regional websites, in the weekly Insider emails, and digital ads will be placed within the region to promote the campaign to residents. Businesses will also be provided "Community Jumpstart" flyers that they can download and customize for distribution, hanging in their windows, posting on social media, etc.

HOW TO SIGN UP:

If you are interested in participating in the Community Jumpstart, please forward us your promotion. This does NOT have to be a discount, it can be as simple as highlighting your most popular product, a local cocktail, beer, burger, etc.

Examples:
"Local Happy Hour specials daily from 4 – 5 p.m."
"Local staycation packages starting at $________."
"Our famous wings are back!"
"Daily local specials offered."
"Locals get first pick at our new inventory of ________"
To participate, please submit the following details to updates@roostadk.com or contact your local ROOST representative.
Name of Business:
Address:
Local Jumpstart Promotion:
Any special hours/operation info:
Please include a photo if possible.
The deadline for submission is Tuesday, June 16, 2020, to be included.
RESOURCES: