14 Feb

Torch Run and Olympic Cauldron Lighting Celebrates the 40th Anniversary of the 1980 Lake Placid Olympic Winter Games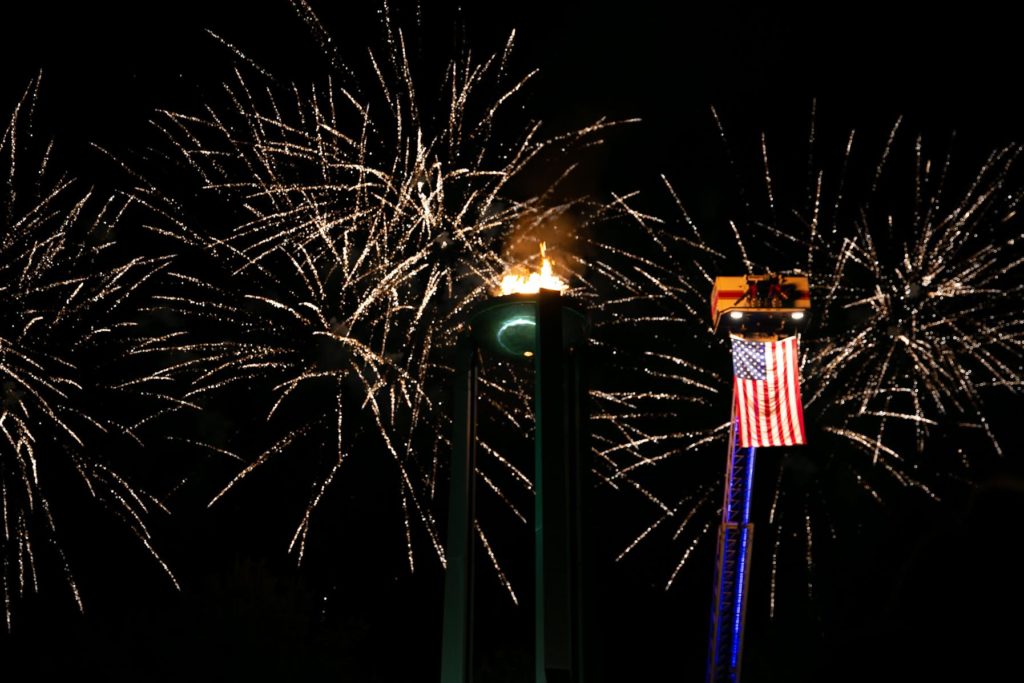 LAKE PLACID, N.Y. – Forty years ago this week, the Lake Placid Olympic Flame was lit and signified the start of the historic 1980 Winter Olympic Games that brought this nation together like never before.
Tonight, the stage was set and former and current Olympians, dignitaries, community members, volunteers from the 1980 Games all gathered to celebrate Lake Placid's enduring Olympic legacy at the Lake Placid Horseshow grounds.
From Friday through Sunday, February 23, this Adirondack Olympic village is rolling out the red carpet and offering a packed schedule of activities to revel in its unmatched Olympic legacy – past, present and future. Lake Placid invites you to participate in events that commemorate the Olympic hockey team's improbable win over the Russians, known as the "Miracle on Ice," and to celebrate its future as a winter sports destination. The entire village including the Olympic venues will be on full display during this community-wide celebration and more than 20 Olympians will participate in events available to the public.
For more information, go to LakePlacid40.com.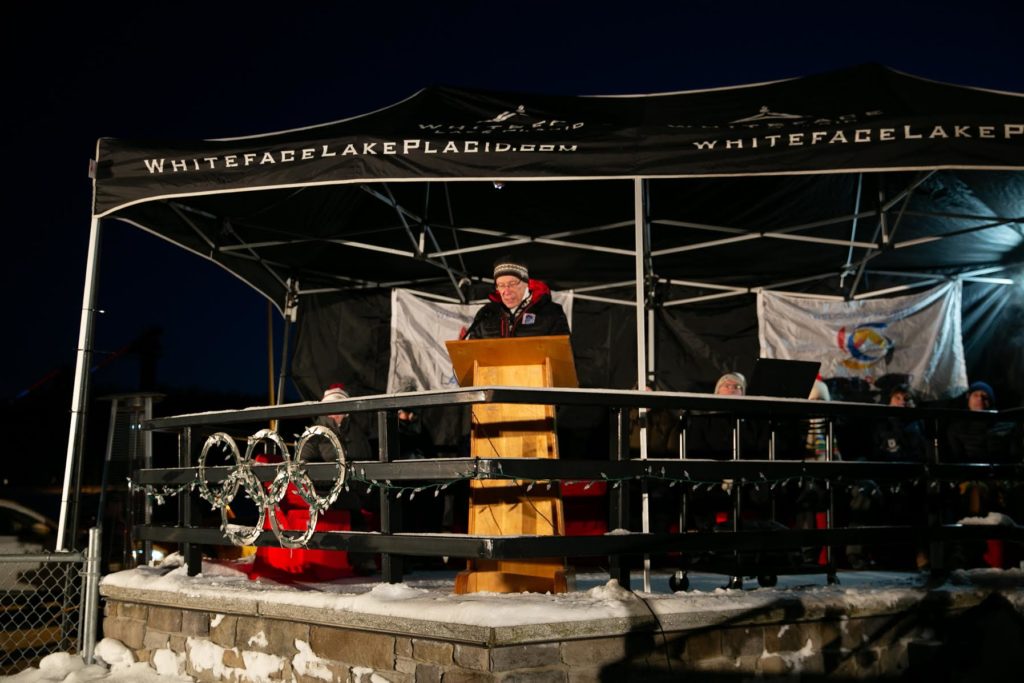 Photos courtesy of the Lake Placid 40 Organizing Committee