22 Jul

The Dark Skies Region of Tupper Lake, Adirondacks, Holding Stargazing and Other Events as Part of Campaign to Establish an AstroScience Center

July, 2019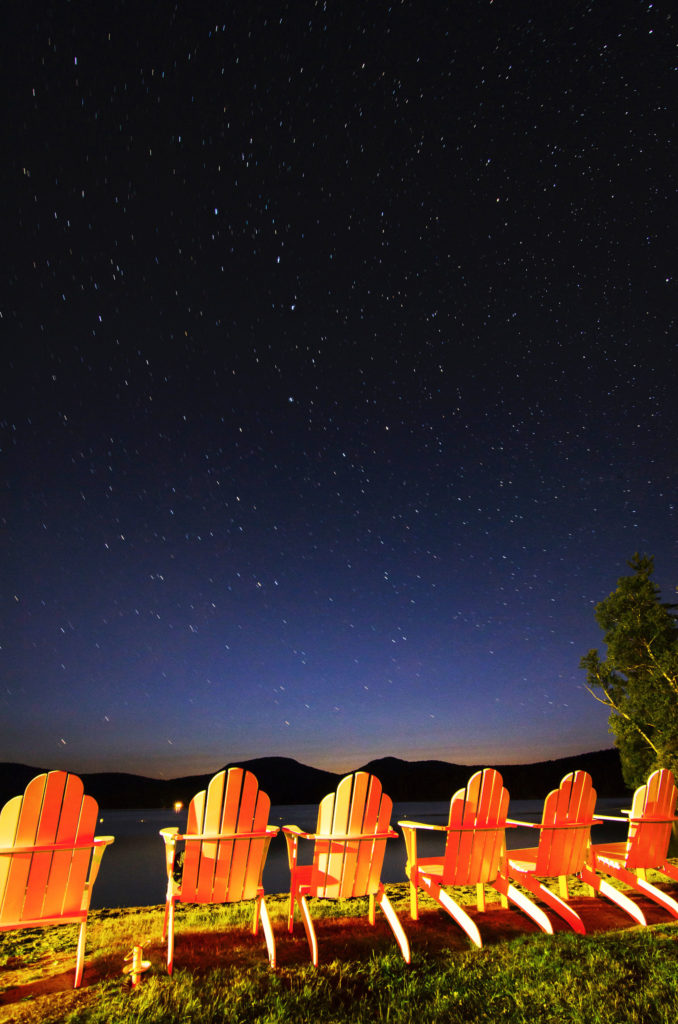 Tupper Lake, NY – With its location within a protected state park, with low light pollution, low humidity and sitting at a high altitude, Tupper Lake provides ideal conditions for night sky viewing, some of the best east of the Mississippi.
Local officials, university professors, and amateur astronomers have long recognized the community's potential to become an astrotourism hub, and have banded together to build on the current Adirondack Sky Center and create a state-of-the-art AstroScience center here, tentatively slated to open in 2024, during another fabulous eclipse. In the meantime, Tupper Lake is holding stargazing and other events to raise funds and awareness about the planned opening of the new center aimed at exposing the public to the beautiful night sky.
On Sunday, July 21, all are welcome to a community-wide celebration of the dark skies and stargazing at the first Adirondack Sky Festival. The day-long event is a mix of star and solar gazing at the current Adirondack Sky Center & Observatory (formerly the Adirondack Public Observatory) at 178 Big Wolf Road in Tupper Lake. Starting at 1 p.m., participants can take advantage of the Roll Off Roof Observatory, games and crafts, a scavenger hunt, scientific demonstrations and solar gazing through specialized telescopes.
Experts will be on hand to talk about the stars and planets, and how to best see them, offering tips to the public. To date there are three lecturers: Al Nagler, a former optical designer at NASA known for designing lunar landing simulators and Tele Vue eyepieces for telescopes; Andy Andersen of the International Dark Sky Association discussing light pollution impacts on wildlife; and Gib Brown, former meteorologist at WPTZ and college professor, showing the Science on a Sphere. All of these events are taking place at The Wild Center.
At the Tupper Lake High School, Bruce McClure will lead planetarium shows in the StarLab. The Adirondack Sky Center's own professional astronomers, Aileen O'Donoghue, Jeffrey Miller and Joshua Thomas, all trustees of the organization, will be leading demonstrations and addressing questions throughout the day.
Jeff Miller and David Fadden, Mohawk Artist and Storyteller from the Six Nations Museum in Onchiota, will also give a talk at the High School at 7:30 p.m. on Star Stories of the Haudenosaunee, Greek and Roman Traditions.
There will be plenty of celestial-themed music at the Tupper Lake Bandshell, with local band Night School, from 7:30 – 9:30 p.m.; and then stargazing at the observatory.
David Levy, internationally known comet hunter and co-discoverer of Comet Shoemaker-Levy 9. which impacted Jupiter in 1994, has just published his autobiography The Nightwatchman's Journey: The Road not Taken and will be discussing it and signing copies.
In October, the Adirondack Sky Center will host a four-day astrophotography conference. Held October 3 – 6, it is aimed at astrophotographers of all levels looking to capture images with the aid of instructors and specialized telescopes. Spaces are limited so please contact the Sky Center office if you are interested. Members receive a discounted registration fee.
Why Tupper Lake?
This community sits squarely in the Adirondacks, six million acres that is permanently protected as "Forever Wild" by the New York State Constitution, which means the region will remain wilderness and not be threatened by urban lighting. The low humidity and high altitude add clarity to the dark skies. Local officials recognized early on the special nature of their dark skies and agreed to install down-facing streetlights, which help to curb light pollution. The region is also visited annually by an estimated 7-10 million tourists, and surveys say that up to half of tourists seeking outdoor experiences are interested in stargazing and learning the night sky.
Emerging campaign for the Wilderness above
The AstroScience Center museum, which organizers anticipate will open in five years, is the second building being constructed to comprise the Adirondack Sky Center campus. The Observatory was completed in 2013, and a third building housing a 24-inch reflecting Research Telescope will cap the project. The science center will provide astronomy-related experiences for visitors, day or night, in clear or cloudy weather, including a Planetarium, Lecture Hall, Interactive Classroom and much more.
A limited range of fun, hands-on educational activities are now offered year-round in the Sky Center Activity Room at the organization's Office and Gift Shop, 36 High Street in Tupper Lake, and stargazing at the observatory.
The Adirondack Sky Center & Observatory appreciates the support of I Love NY and the Stewart's / Dake Family Foundations. For more information, visit AdirondackSkyCenter.org.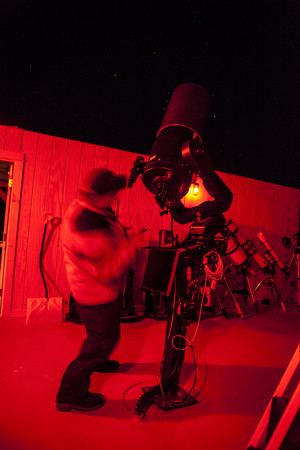 ###