29 Aug

Living History Weekend, Sept 13-14, Features Hut Building in 1776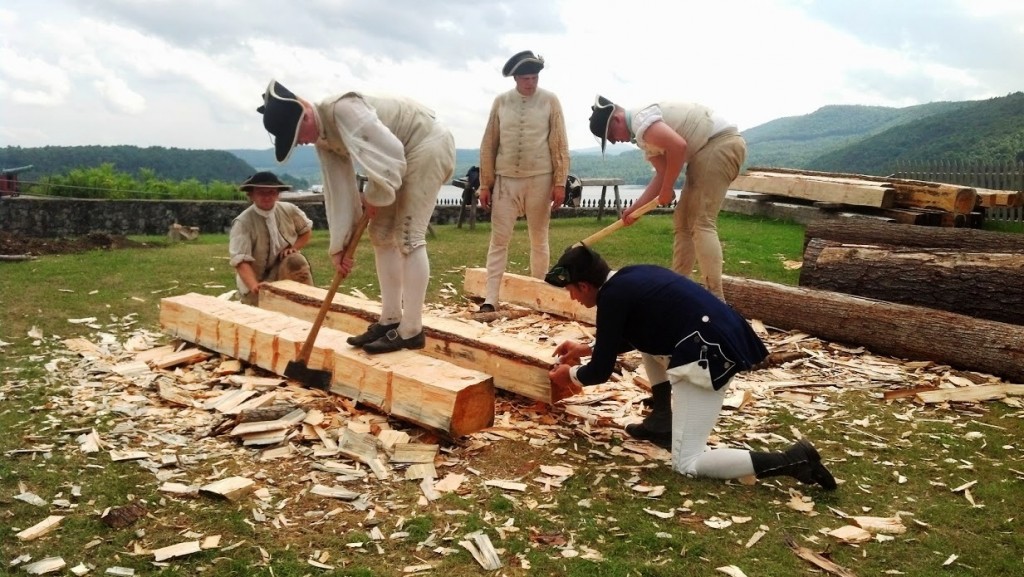 Fort Ticonderoga event features hut building in 1776[/caption]
Join Fort Ticonderoga for a weekend building project!  Discover how soldiers of the Continental Army built huts at Ticonderoga in 1776 and even try your hand at colonial construction techniques.  This living history weekend entitled "Lodging as the Nature of Campaign will Admit" takes place Saturday and Sunday, September 13-14, 9:30 am to 5 pm. Admission to the event is included in the Fort Ticonderoga's general admission ticket.  The Fort Ticonderoga experience also includes museum exhibitions, tours, historic trades, gardens, hiking trails, the six-acre Heroic Corn Maze and more!  To learn more about the event visit www.FortTiconderoga.org or call 518-585-2821.
"Watch American ingenuity in action as soldiers use boards, posts, and beams to build their new homes at Ticonderoga to prepare for the winter season," said Stuart Lilie, Director of Interpretation. "Discover the history detective story undertaken by Fort Ticonderoga museum staff as they pieced together their research on this unique housing built at Fort Ticonderoga in 1776."
 The Ticonderoga peninsula was already an old battlefield and encampment site by the summer of 1776 when American soldiers began digging in to block a British invasion southward. For soldiers, such as the Fourth Pennsylvania Battalion, their first priority was to erect earthworks with which to hold this vital ground. As the works neared completion and autumn weather began early that September, these soldiers turned their attention to building more hospitable living quarters than their canvas tents. While many Army encampments, such as that built across Lake Champlain on Mount Independence, were built in woods, the Ticonderoga peninsula had been laid bare during the French and Indian War. Without a ready supply of logs, soldiers used sawn lumber milled at the saw mill operated by the army on the La Chute River, now located in present day Ticonderoga.
Fort Ticonderoga: America's Fort™
Located on Lake Champlain in the beautiful 6 million acre Adirondack Park, Fort Ticonderoga is an independent not-for-profit educational organization, historic site, and museum that ensures that present and future generations learn from the struggles, sacrifices, and victories that shaped the nations of North America and changed world history. Serving the public since 1909, Fort Ticonderoga engages 70,000 visitors annually and is dedicated to the preservation and interpretation of Fort Ticonderoga's history.  Accredited by the American Association of Museums, Fort Ticonderoga offers programs, historic interpretation, tours, demonstrations, and exhibits throughout the year and is open for daily visitation May 10 through November 2, 2014. The 2014 season features the Fort's newest exhibit Founding Fashion: The Diversity of Regularity in 18th-Century Military Clothing which brings together for the first time the museum's wide variety of important 18th-century clothing, related artwork, and archeological fragments to illustrate the diversity of clothing worn by the armies who served at Fort Ticonderoga during the French & Indian War and Revolution. Visit www.FortTiconderoga.org for a full list of ongoing programs or call 518-585-2821.
 America's Fort is a registered trademark of the Fort Ticonderoga Association.